Why my Fiance Wants me to Lose 39 Pounds in 2 Weeks- Actresses, Sonia Ogiri Reveals.
Nollywood actress, Sonia Ogiri has taken to social media to disclose the reason why her husband to be wants her to lose weight ahead of their marriage. She made such disclosure on Instagram. Continue Reading>>>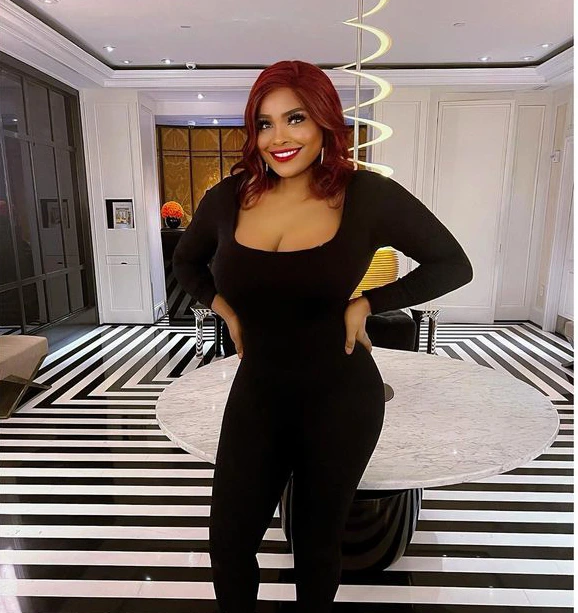 The brand influencer who spoke about such issue through her official Instagram story, annouunced that her fiance wants her to lose 39 pounds in two weeks, because he cannot wait to see her wear the multi-million dollar wedding dress he loves so much. Continue Reading>>>
Sonia Ogiri went ahead to ask for suggestions on what she can do.
Sonia Ogiri wrote;
"Hubby to be wants me to lose 39 pounds in two weeks cause he can't wait to see the multimillion dollar dress he loves so much on me.
"Please any suggestions ASAP".
Here is Sonia Ogiri's post below;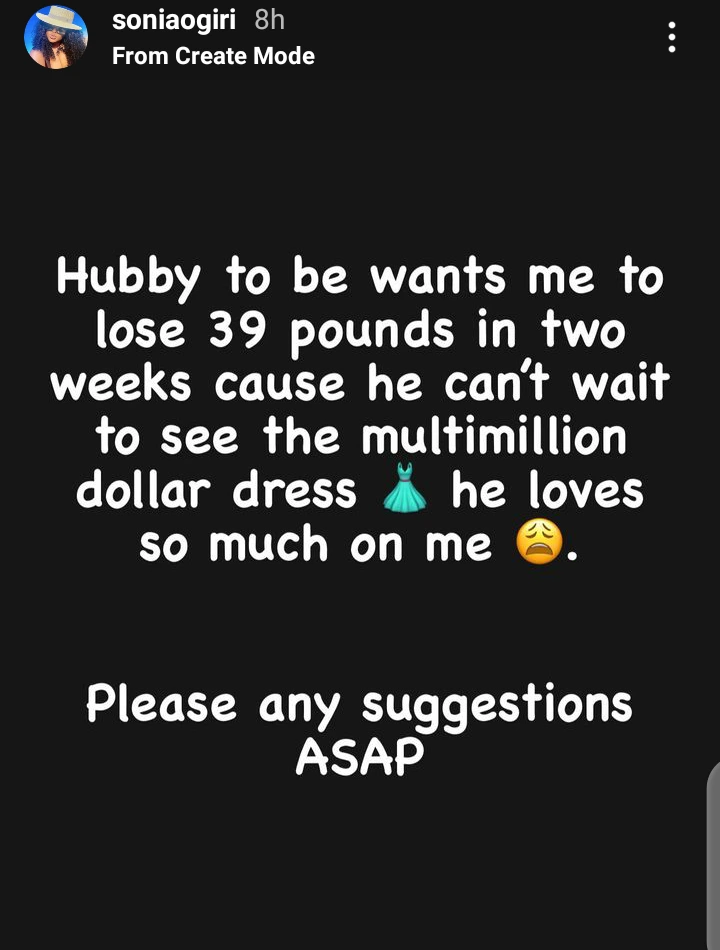 Recall that Sonia Ogiri had few days ago, revealed that she still does not know how it feels to be with a man sexually. According to the beautiful actress, she does not know how she got pregnant but her virginity is still intact.