What I noticed in Lagos during the presidential and Governorship elections- Bode George reveals
According to a news that was published by the Leadership Newspaper Online this morning, it was reported that the former Deputy National Chairman of the Peoples Democratic Party (PDP), Chief Olabode George, has reacted to the last Saturday's governorship and State Assembly elections in Lagos State, as he said he was not happy with the events that happened during the election and also revealed what he noticed during the election.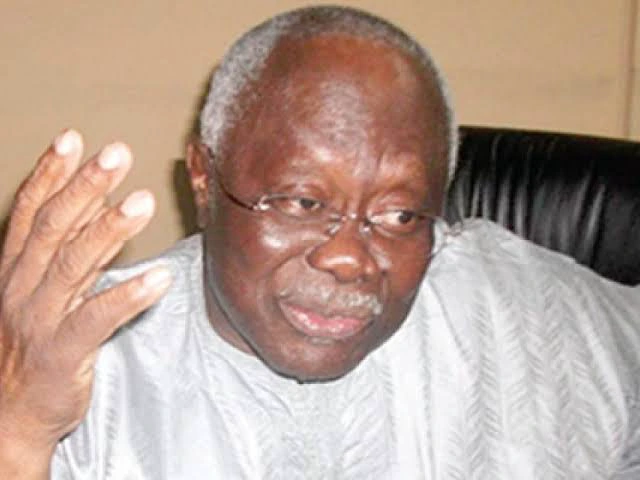 It was reported that Chief Olabode George, in a statement that was signed by him yesterday, Monday, said that, in other states, their elections were organized smoothly and democratically without violence but reverse is the case in Lagos State.
Chief Olabode George said, "What I noticed in Lagos during the presidential and Governorship elections was that, during the presidential and National Assembly elections that were held on February 25th, soldiers were seen on the road in Lagos State and there was civility. Thugs did not mess up that time. There was complete peace. So, who ordered that the soldiers should be withdrawn during the Governorship and House of Assembly elections ? Was their withdrawal ordered to ensure that thugs had a field day, snatching and burning ballot boxes and papers ?"
Further talking, he said when are we going to be civil in our approach to constitutional democracy because, that is not the Lagos State they used to be proud of, as the election was a total disgrace to the All Progressives Congress, APC, as a party and Nigeria as a country.
He noted that due to threats from thugs,many potential voters returned home in anger without voting.