WATCH: "I hide drugs from police inside my vagina, Even a whole phone ", people left in stitches
Many of young people in the Republic of South Africa are becoming victims of Nyaope drugs. Many young people's future varnished when they get addicted to Nyaope.
A lady who's addicted to drugs and prostitution shared a story on how she hides drugs when police comes. She also explains that they do steal some other people's belongings while they are busy selling their bodies and hides whatever they stole inside the Vagina.
"I hide drugs from police INSIDE my vagina, Even a whole Android phone… I apply Vaseline as lubricant and push it in." she explains. I believe her because it can stretch that much for birth.
The only difference is that when you are in Labour your body opens up on its own, she forces it and it must be painful. But because the person is on drug, she might not be feeling any pain.
The same strategy is being used in prison to smuggle cell phones and drugs inside the prison.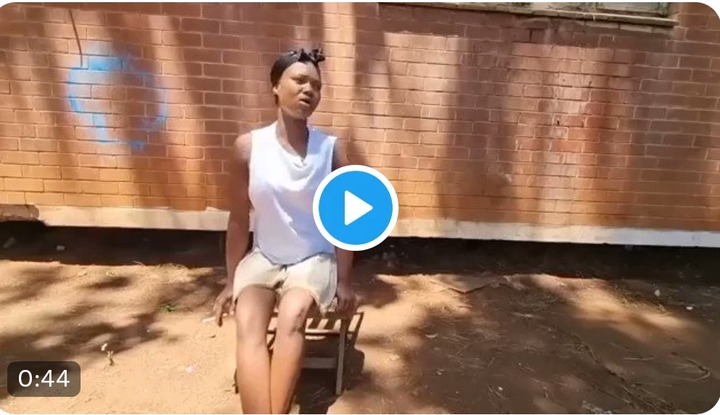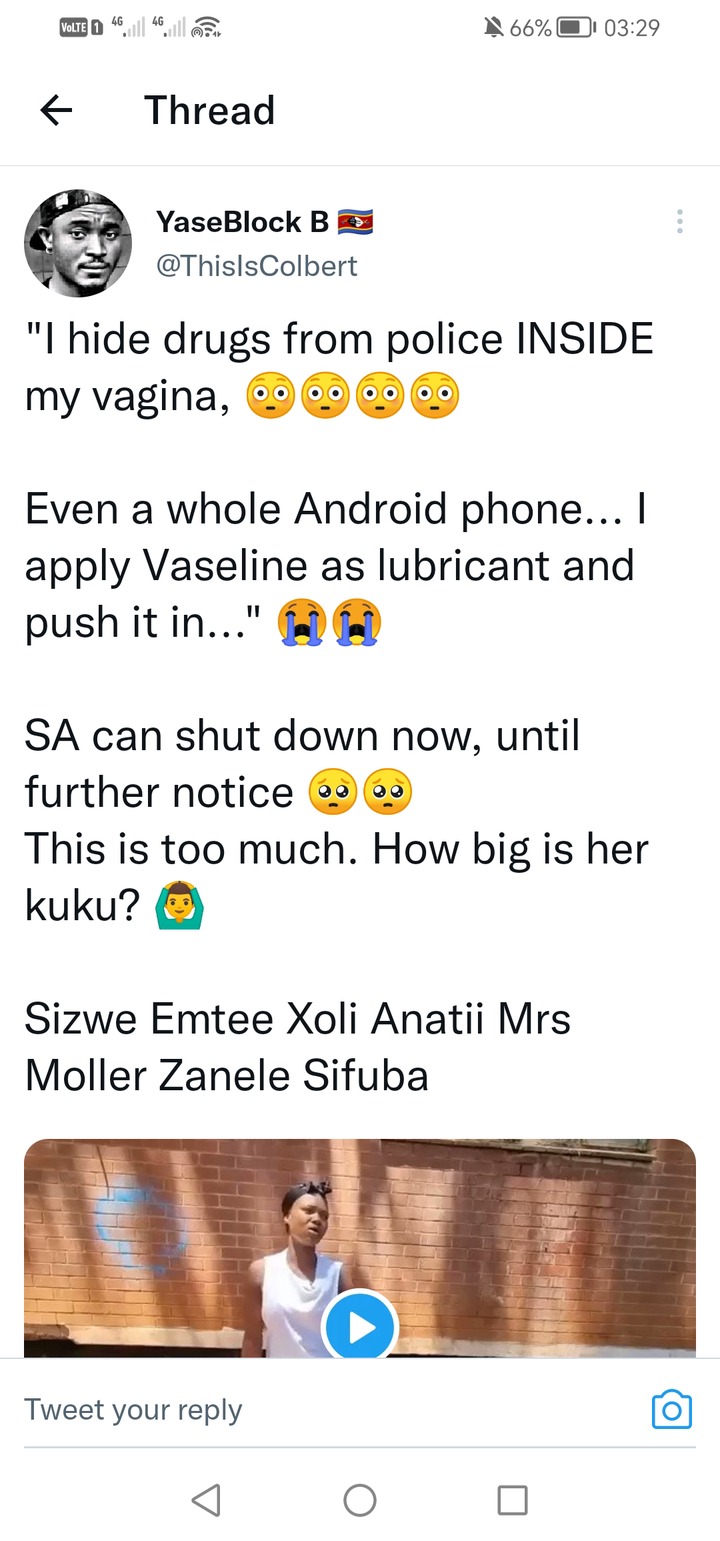 "I hide drugs from police INSIDE my vagina, 😳😳😳😳

Even a whole Android phone… I apply Vaseline as lubricant and push it in…" 😭😭

SA can shut down now, until further notice 🥺🥺
This is too much. How big is her kuku? 🙆‍♂️

Sizwe Emtee Xoli Anatii Mrs Moller Zanele Sifuba pic.twitter.com/TkAsMW2Hjk

— YaseBlock B 🇸🇿 (@ThisIsColbert) November 10, 2022