UCL: Possible Champions League Quarter Finals Draw
Eight teams have already booked their place in this season's Champions League competition. Chelsea, Manchester City, Bayern Munich, Real Madrid, Napoli, Benfica, Inter Milan and AC Milan will be eagerly awaiting the draw on Friday 17th March to discover their fate in the quarter-final stage.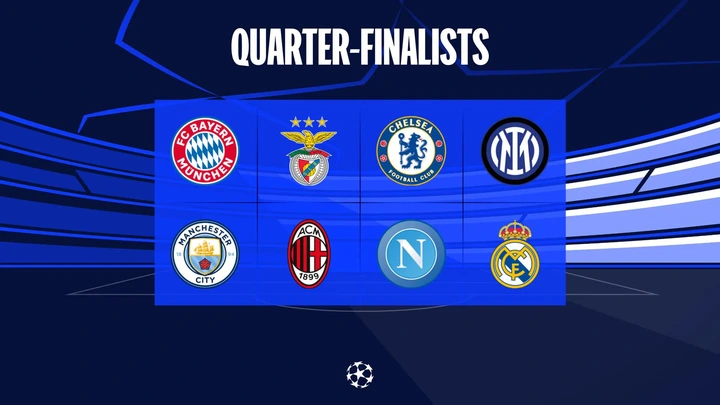 Chelsea will be looking at winning the trophy for the third time, having spent so much money in the last two transfer windows. Meanwhile, Manchester City will be hoping to finally secure their first Champions League trophy, after years of near-misses.
Bayern Munich will be looking to add to their impressive record of five Champions League titles, while Real Madrid will be aiming to secure their 15th trophy. Italian giants Napoli, Inter Milan, and AC Milan will be hoping to cause upsets and add to Italy's impressive record of 12 Champions League victories.
Portuguese side Benfica will be the only team from Portugal in the quarter-finals, and they will be aiming to repeat their historic 1961 and 1962 successes in the competition.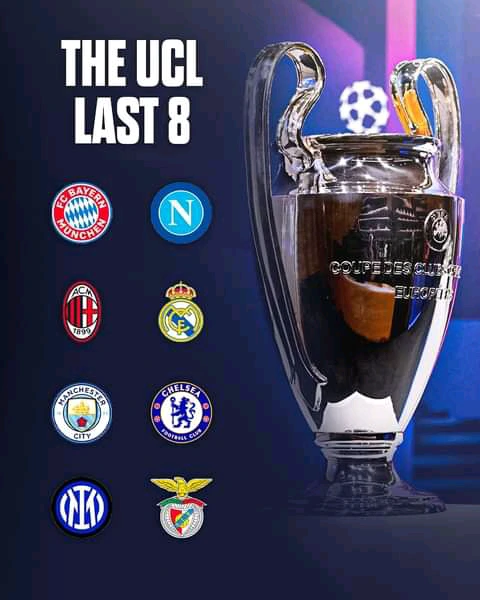 With such a strong lineup, this year's Champions League Quarter Finals is sure to provide plenty of drama and excitement. All eyes will be on the draw to see who will face off against whom in the quarter-finals.
The quarter-final draw is an open draw, meaning that there are no seeded teams and any of the eight remaining teams can be drawn against each other, regardless of whether they are from the same country, or played together in same group.
However, in this article I will be given my own opinion on the prediction about the quarter final draw, who each team could be drawn to play against each other.
1. Benfica Vs AC Milan
Benfica registered a convince win over Club Brugge in the round of 16, and could be one of the dark horses in the Champions League this season, having top the H which consisted of Paris Saint Germain and Juventus.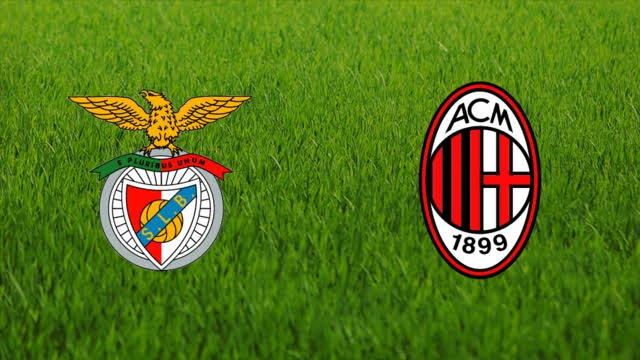 Meanwhile AC Milan came out second in the group e behind Chelsea, but narrowed out a win in the round of 16 against Tottenham, which means they won be an easy opponent, but Benfica would be the favorite if they are drawn to play against each other.
2. Real Madrid Vs Manchester City
A redraw of the last season semi final fixture between Manchester City and Real Madrid could happen in the draw that could be carried on Friday.
Real Madrid defeated the Pep Guardiola's Manchester City side over two legs to reach the finals of the competition last season, if these two teams are drawn to play against each other in the quarter final, Manchester City would be hoping to get a revenge over Real Madrid.
3. Bayern Munich Vs Napoli
This draw could also be one of the most exciting to watch, if they are been drawn to play against each other. Bayern Munich and Napoli are two among the best teams I'm Europe this season.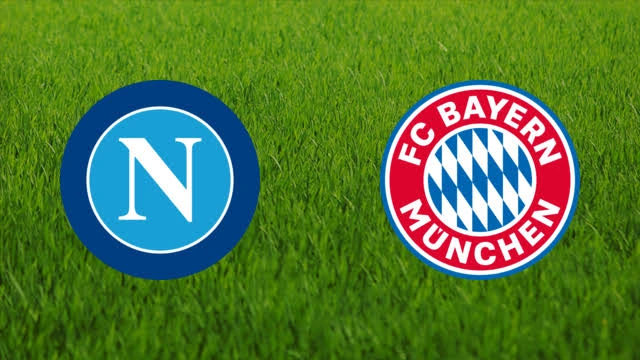 Bayern Munich has kept a 100% record in the competition this season, while Napoli are reaching the competition's quarter final for the first time. While upset could happen, but Bayern Munich seems to have the upper hand on paper.
4. Chelsea Vs Inter Milan
The Graham Potter's Chelsea could be drawn to play against Italian side Inter Milan in the quarter finals of the Champions League. Chelsea overcame Borussia Dortmund and seems to be gaining good form in their most recent games.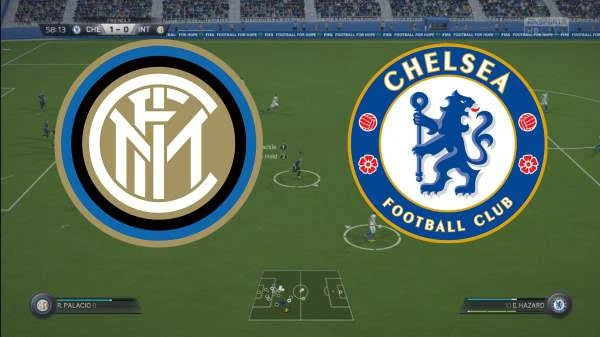 Although, Inter Milan are also expected to be a hard knock to crack, ad shouldn't be underestimated by the blues, if they are paired to play each other in the quarter final.
Who will you prefer your team to play against, and which big game fixtures would you like to see in the Champions League quarter final draw that would be conducted on Friday?