Tinubu Refused To Pay Our Benefits, He Said Only People Elected Along With Him Are Entitled- Ojikutu
The former deputy governor of Lagos State, Alhaja Sinatu Ojikutu, has said that she is not being paid her retirement benefits. She made the revelation during an interview with Sunday Sun. Continue Reading>>>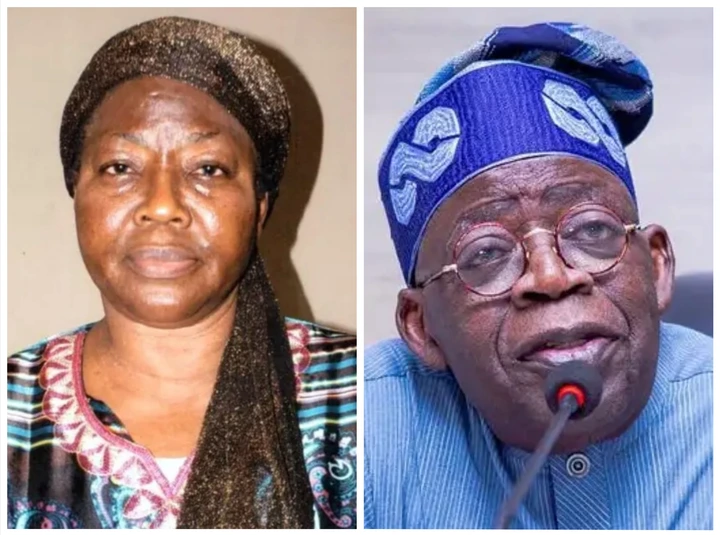 She said that she has worked for over 50 years and has not received pensions or benefits from anywhere, and that what people see with her now are proceeds of what she saved and also from inheritance. She added that she inherited things from her parents, otherwise people would have been seeing her as a poor person on the road.
She said that as a former deputy governor of Lagos State, she is entitled to some retirement benefits which include a house, but Bola Ahmed Tinubu refused to pay their benefits, and said that only people who were elected along with him are entitled to the benefits. Continue Reading>>>
He said – "Bola Tinubu refused to pay our retirement benefits. He said that it is only people who are elected along with him that are entitled, but the Assembly Edit said everyone who was elected, but he said it is only him and those who worked with him. And that is one of the reasons I want to leave Nigeria for him because of what I have suffered since I came out as a gubernatorial aspirant under PDP in 2003 when he was going for a second term, if not that I have the grace of God, I would have broken down."
Below is a screenshot of the report by The Sun Nigeria: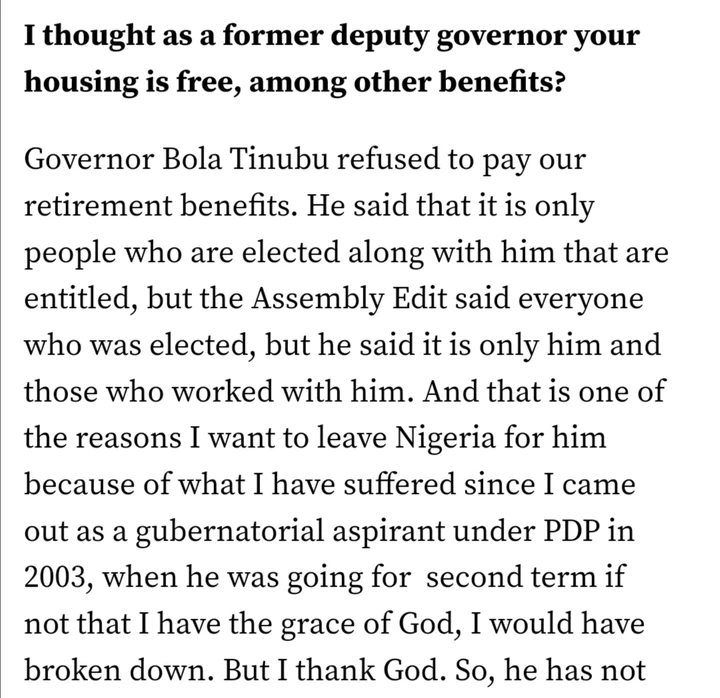 It should be recalled that a few weeks ago, Alhaja Ojikutu had sparked reactions when she said that she would renounce her citizenship if Tinubu is sworn in as President on May 29th, and that she has already instructed her lawyers to start looking for a country for her that she would move to. In the report which was made by Sahara Reporters, she claimed that her life was being threatened, and that if anything happens to her, Tinubu should be held responsible.