Things We should Expect If Bola Tinubu Is Sworn In As President – Babatunde Gbadamosi
Former Peoples Democratic People (PDP) candidate for governor of Lagos State, Babatunde Gbadamosi has spoken out about his fears for Nigeria after the inauguration of President- elect Bola Tinubu on May 29.Gbadamosi, an ardent admirer of Peter Obi, the presidential candidate of the Labour Party (LP), claims that if Tinubu gets inaugurated, the global hate of Nigerians would increase by 50%.
The PDP stalwart said on Twitter that the alleged drug allegation against Tinubu would further tarnish Nigeria' s already tarnished reputation.
He said that unofficial profiling of Nigerians at international airports already occurs, citing the United Arab Emirates and Turkey as examples.
He predicted that things would get much worse for Nigerians once the country inaugurated a man who was accused of both identity theft (with which Nigerian fraudsters in the diaspora have long been associated) and money laundering from the drug trade.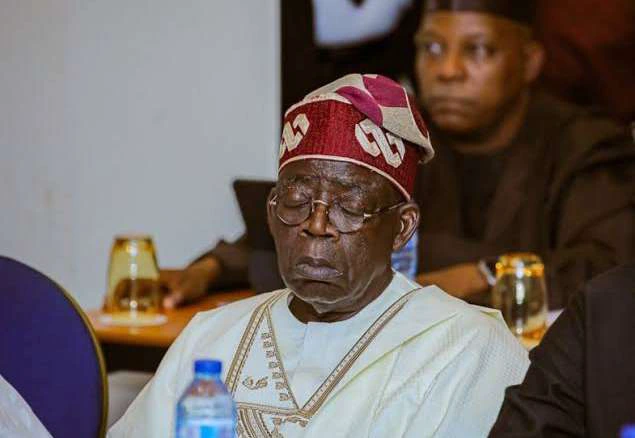 He said, " First of all, the United Arab Emirates and Turkey have already taken steps toward making the practice of racial profiling of Nigerians at international airports official government policy. No nation welcomes narcotic traffickers and identity thieves. "
" Since Nigerian banks will have major trust concerns with their foreign partners, international trading for Nigerians will become problematic. A worldwide rejection of their cards is possible if they continue to use international payment system platforms like Visa and Mastercard, due to security concerns. "
" There would be a decline in the credibility of Nigerian Letters of Credit and wire transfers, which could lead to their rejection or heightened scrutiny in some countries. "
According to Gbadamosi, athletes would be under closer scrutiny than ever before, and governments throughout the world may take steps to distance themselves from Nigeria' s pervasive culture of corruption.
" When things reach this stage, the money the authorities have stowed away in foreign climes, even in the Middle East or other formerly friendly African countries, may become unreachable and useless to them. "
" I hope those who continuously refer to politics flippantly as a " game, " will reach enough sobriety after reading this to pull back from the brink of the extremely high precipice they' ve led the country to, lest it crashed against the very jagged rocks at the foot of the cliff, " he added.