They told us they don't know where Ari is; he wrote DSS from his hideout & they told the media – Chuks Ohuegbe
Chuks Ohuegbe, director of publication Pilot newspaper, said that the security operatives told Nigerians they don't know where former Adamawa REC, Yunusa Hudu Ari is, but he wrote to DSS from hideout and they leaked the message to media.
Chuks Ohuegbe made the statement in an interview with AIT during the Kakaaki program when he was asked to react to the story of Yunusa Ari wring to DSS, Police and others about why he announced the Adamawa result. Continue Reading>>>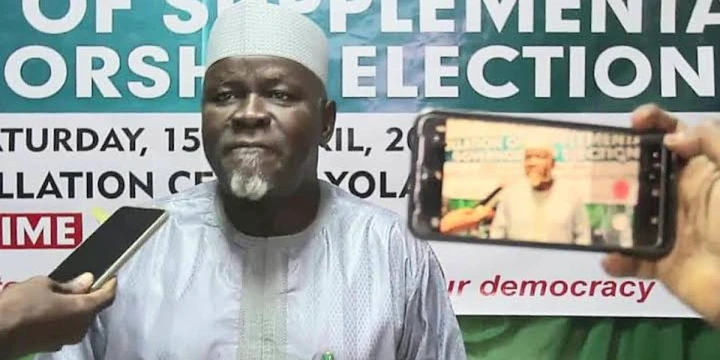 Recall that Yunusa Ari is in a hideout after he declared Aishatu Ahmed Binani as the winner of Adamawa governorship election and he heard he was been looked for. The authorities said that they do not know where he is.
However, Chuks Ohuegbe said that a man in a run, hiding is writing the security operatives? Continue Reading>>>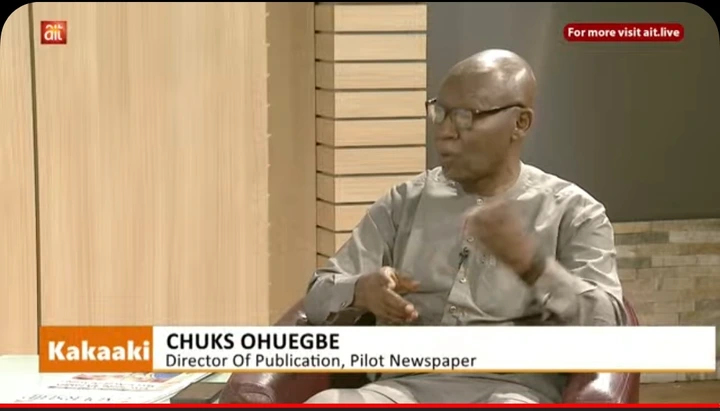 "This is why some of us keep saying that operators of the system must be serious and must be seen to be serious. A man that committed this offence and he was allowed to escape and they told us they don't know where he is, it is from that hideout writing them(Police, DSS) and they leaked whatever he wrote to them to the media. It is unacceptable. One had expected that by now, this man is arrested and prosecuted so that Nigerians will know we are doing a serious business. "