"The Look on His Face Breaks My Heart": Little Kid Experiences Racism for the First Time, Video Goes Viral
The heartbreaking face of a little boy who experienced racism because of the color of his mother has gone viral on Tiktok
In the viral video, the child was visibly moody and unhappy while her mother comforted him
Social media users who reacted to the video wrote kind words to the child and also comforted him
A little boy told his mother that he was unhappy because he was criticized for having a black mother.
In the viral video which appeared on TikTok, the little boy was not only sad but had the face of someone who had just discovered how different he was from other people.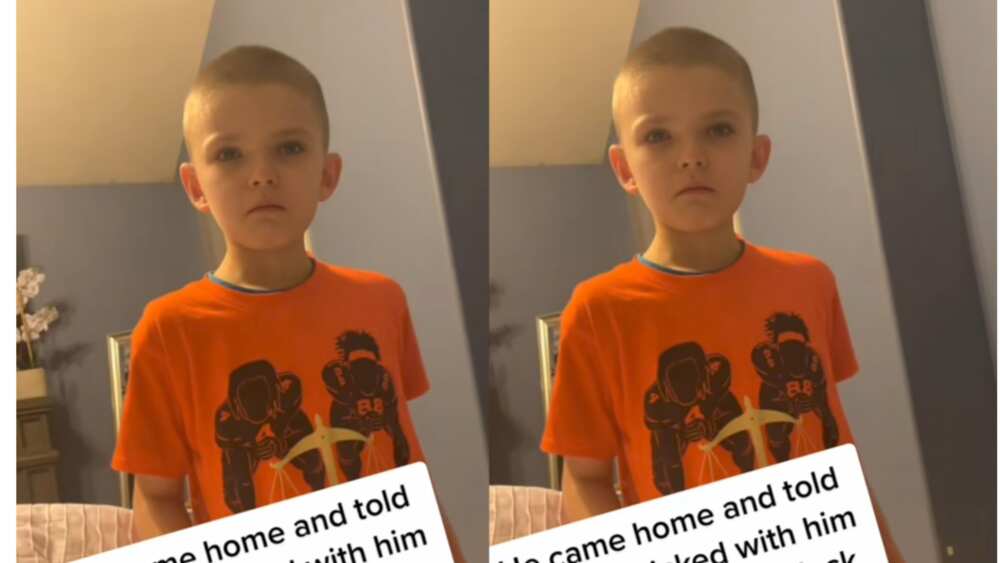 To comfort the child and make him feel better, the mother hugged him and tapped his back gently.
Kid experienced racism, receives comfort
The mother was also visibly unhappy with the situation as her face depicted. Many social media users who reacted to the video spoke about the long-term effect of racism on children and how that pain may never heal.
As of the time of this report, the Tiktok video has gathered over 700,000 likes and 30,000 comments.
Legit.ng has compiled some of the reactions below:
@AllenEmtek reacted:
"Racism is taught . Adults need to do better . I'm sorry for the hurt your child endured . Stay powerful
@Maozers said:
"The look on his face just breaks my heart!"
@ashley36079 wrote:
I tell my son bullies usually are jealous of something you have , that they don't . In this case , a loving mom . And that's sad too. "
@Dee -Dee also reacted:
"kids are so mean to each other."
@teresamiller2960 also wrote:
"As long as he has a Mom that loves him . That's all that matters . I feel sorry for the kids doing the bullying , Mom hasn't taught them well."
@Renee also reacted:
"Hurt people Hurt people. He is soo handsome.I can't stand bullies."
Watch the video below:
https://www.tiktok.com/@sneakpeek83/video/7179024308272958762