The 3 Guys Who Killed Lucky Dube, The Reason For Doing It & What Happened To Them
Lucky Dube tragically perished at the hands of carjackers in Johannesburg, South Africa. The Rastafarian had already created 22 CDs in English, Afrikaans, and Zulu before the tragic demise of his spouse. He was born and given the name Lucky after his mother struggled to conceive of him and his parents separated before he was even born.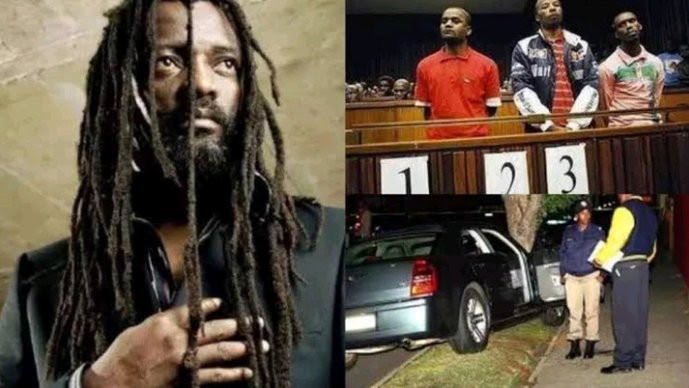 He was killed violently, but when and how?
The South African armed robbers shot and killed the African reggae king on October 18, 2007, in Rosettenville, Johannesburg. He had just left the kids with their uncle when it happened.
Authorities in South Africa said that robbers targeted his automobile intentionally. He was not recognized by the robbers, so they assumed he was a Nigerian and shot him to death. After being shot numerous times, Lucky Dube attempted to flee in his car but crashed into a parked car and then a tree.
Only three of the five people who were detained and accused of killing Lucky Dube were found guilty. On March 31, 2009, a jury found Julius Gxowa, Mbuti Mabe, and Sifiso Mhlanga guilty. Three criminals were given life terms. Three more people were charged in relation to a nearby carjacking two days after Lucky Dube was killed.