Symptoms That You May Be Suffering Stroke At A Young Age
Symptoms That You May Be Suffering Stroke At A Young Age: It is the elderly who are at greater risk of strokes. Unfortunately, young people are not immune to the risk factors that can lead to a stroke. Research done at has uncovered the following to be some of the leading causes of stroke in younger persons. The use of illegal drugs, which can also increase the risk of other health problems, is a leading cause of stroke among younger people.
Another condition that might increase the risk of stroke in young individuals is congenital heart disease, which causes cardiac abnormalities or irregular heart rhythms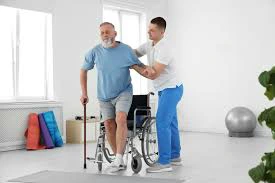 Finally, smoking is a risk factor for early-onset stroke because of the lifestyle it promotes.
Premature stroke is more common in people with diabetes, both type 1 and type 2, and this risk is exacerbated when the patient's blood sugar is not adequately managed.
Young people are more likely to suffer a stroke if they have one of several problems related to blood coagulation.
Try to stay away from the causes I just outlined if you want to reduce your chances of having a stroke at a young age.