See The Parts Of The Body You May Experience Pain If You Have A Heart Disease
Arteriosclerosis, the hardening and narrowing of arteries brought on by a buildup of fatty plaque in the arteries, can bring on a heart attack or a stroke.
It is best to keep an eye out for cardiovascular risk factors rather than wait for symptoms to appear before seeking medical attention, as it can be difficult to recognize a major heart problem like coronary artery disease until someone has suffered a heart attack or stroke.
In light of this, we'd like to draw attention to a few potential sites of discomfort in the event of a cardiac condition like coronary artery disease.
When it comes to coronary artery disease, male and female patients may experience slightly different symptoms. For instance, whereas men are more likely to report chest pain, women may also feel shortness of breath, nausea, and weariness in addition to chest discomfort according to an article written by Mayoclinic.
The Mayo Clinic lists the following as possible signs of coronary artery disease:
1. Discomfort in the chest, including pain, tightness, and pressure ( angina).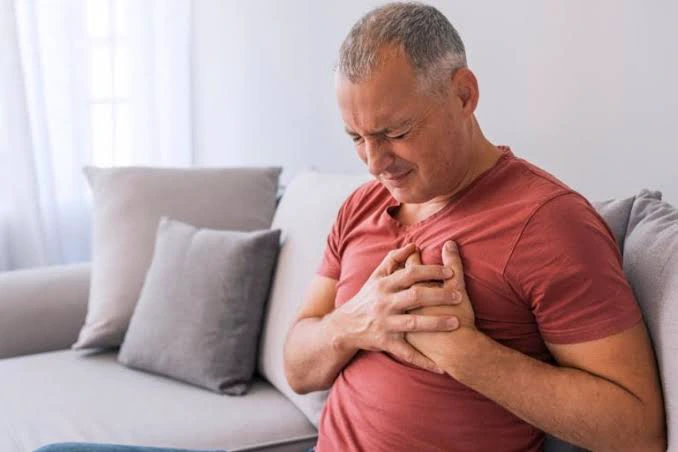 2. a lack of air in the lungs.
3. if your blood vessels constrict, you may experience pain, numbness, weakness, or coldness in your legs and arms according to studies.
4. Pain in the upper back, abdomen, and neck
Since coronary artery disease is so fatal, it's crucial to avoid any behaviors that put you at risk for developing the condition according to studies.