See the Natural Painkillers That Can Relieve Body Pain And Inflammations
Joint aches, stiffness, and persistent pain are most often brought on by inflammation according to an article written by webMD.
Changes in both diet and lifestyle have been shown to reduce inflammation and increase the effectiveness of pain medication. Some foods and plants have anti-inflammatory and pain relieving properties.
In this article, I will educate you on some of the natural painkillers you should take regularly to relieve you of body pain.
1. Fish oil
There is evidence that the omega-3 fatty acids found in fish oil can help reduce inflammation. The majority of pain is caused by inflammation, hence anti-inflammatory drugs are commonly used to treat it.
Inflammation can be managed safely using fish oils, research shows. The best option is to take a supplement, however eating fish from colder waters may help as well.
2. Mint
Peppermint, although being a cooling herb, is effective at relieving stomach cramps. The herbs we use in our cooking can help calm the lining of the digestive tract, reduce stomachache symptoms, and release trapped wind.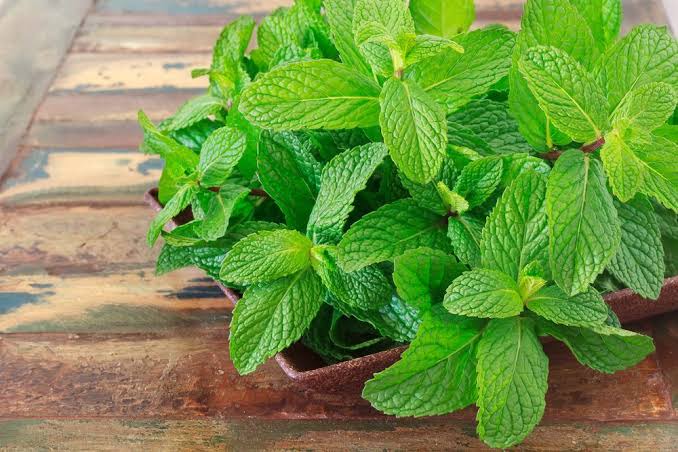 To soothe an upset stomach, try drinking some peppermint tea. Tight muscles and headaches can be eased with the help of fresh peppermint or essential oils made from it.
3. Pepper
Cayenne pepper is useful for both internal and exterior pain relief. Some people can't stand spicy food, yet cayenne pepper helps settle upset stomachs.
The rheumatic symptoms can be reduced by using cayenne pepper topically. The process involves increasing the area's temperature and blood flow.
Pepper's anti-pain properties come from its role as a counter-irritant.
4. Ginger
A frequent treatment for upset stomachs is ginger. Nausea and abdominal pain are lessened as a result. With its anti-inflammatory characteristics, ginger aids in relieving aches and pains in the muscles and joints. You can eat or drink the root.
5. Curry
An effective anti-inflammatory herb, turmeric is also versatile in its ability to alleviate pain. It has many potential uses, including culinary, topical, and internal.
Pain from arthritic conditions, osteoarthritis, and muscles and joints is alleviated by turmeric.