See How Some D.R.C Communities Transport Dead Bodies To And From The Mortuary (PHOTOS)
Being buried or cremated in another city after passing away in one is not at all uncommon in today's mobile culture. There are actually a lot of reasons why the location of death might not be the final resting place.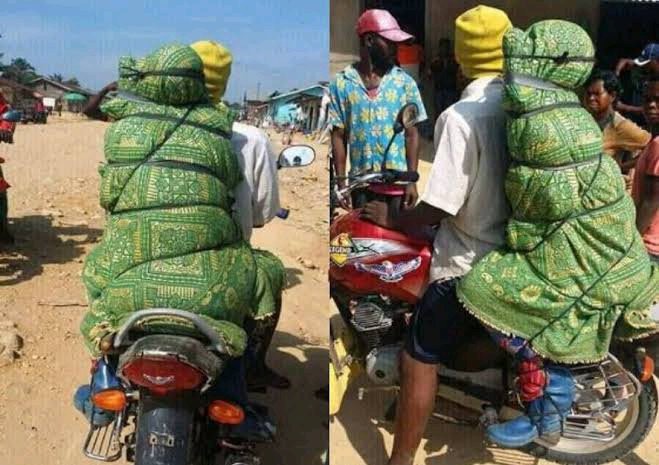 We've seen how some communities in the democratic Republic of Congo transport bodies, but how about elsewhere in the world?
Using social media, a rural community in the Democratic Republic of the Congo broadcasts how it transfers its dead to and from the mortuary.
According to the pictures, in order to prevent them from tipping over, the corpses are wrapped in linen and strapped to boda bodas (motorbikes).
Continue Reading>>