Reasons why people suffering from low sex drive should ingest tiger nuts regularly
Technically speaking, tiger nuts are a tuber rather than a nut, although they go by many other names, including chufa, golden nutsedge, and earth almonds.
They're about the same size as chickpeas, but they have a nutty flavor like coconut and a wrinkled, chewier texture.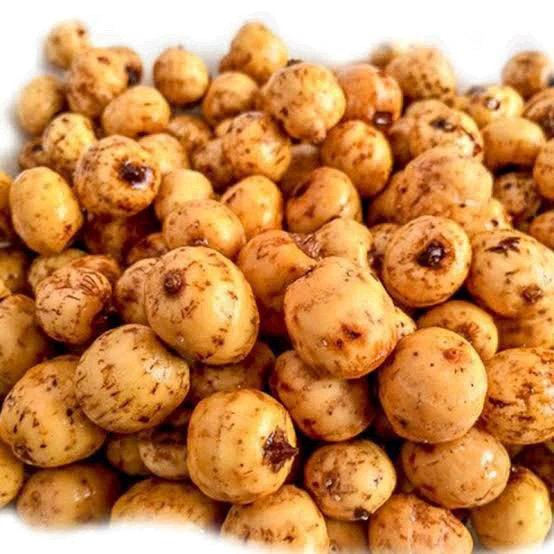 Traditional Egyptian medicine and cuisine both make use of tiger nuts. They can aid digestion, and there is some evidence that they can lower the risk of cardiovascular disease as well.
Historically, tiger nuts have been used to treat erectile dysfunction and poor s£x drive in men. In this post, I'll give you a quick rundown of why WebMD and Healthline recommend tiger nuts for persons with low s£x drive.
One of the many advantages of consuming tiger nuts is that they make men more desirable in the bedroom. Non-meat protein sources like tiger nuts are excellent ways to give your body a s£xy boost. During the day, this type of energy is used at very high rates.
According to WebMD, tiger nuts improve libido because of the omega-3 fatty acids and the amino acid arginine they contain. It implies you can get a hard, long-lasting erection without resorting to drugs.
Tiger nuts are a good source of zinc and other micronutrients that have been demonstrated to increase testosterone production and sperm quality in males.
For centuries, people have turned to tiger nuts as a way to amp up their libido. Healthline states that in Ayurveda medicine, they are utilized as aphrodisiacs. For a long time, Nigerian traditional medicine has relied on tiger nuts as a means of treating impotence and increasing male fertility.
Yet, the alleged aphrodisiac effects have received little scientific attention. Testicular function and sperm production in metal-exposed rats were not affected by tiger nut, according to animal research.
In a 30-day study on lower animals, researchers found that eating tiger nuts enhanced testosterone levels, increased $exual activity, and decreased the intromission time between mating sessions.