President Buhari Makes Fresh Reappointment Despite Silence On Naira Swap Policy
President Buhari Makes Fresh Reappointment Despite Silence On Naira Swap Policy: President Muhammadu Buhari has approved the reappointment of Dr. Tosan Erhabor as registrar/chief executive officer of the Medical Laboratory Science Council of Nigeria (MLSCN).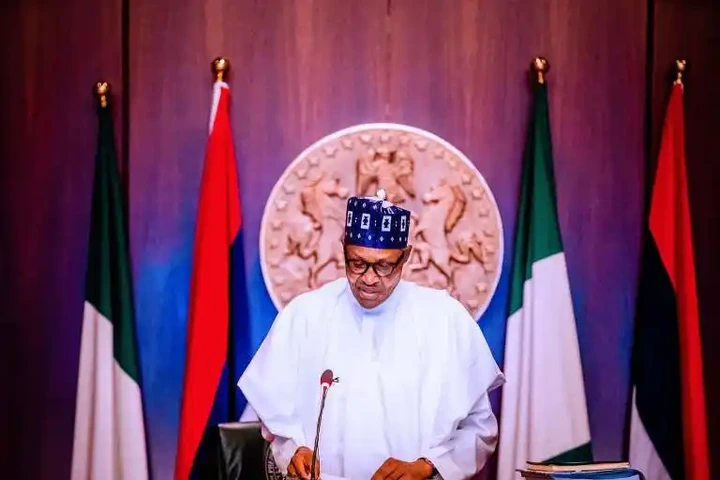 Joseph Ekumankama, the Minister of State for Health, announced the appointment would begin on June 9 in a statement from Ahmadu Chindaya, Director of Media and Public Relations.
The minister advised Erhabor to keep growing and pursuing excellence.
Because this is your final term in office, he said: "Your reappointment is a privilege; let it not be perceived as a gateway to slumber. Do not construe it as a license to change your course of action.
While encouraging him to collaborate with stakeholders, Ekumankama also said: "Do not forget the responsibilities and expectations of the position. I have faith that you will live up to the trust that Mr. President and the Ministry of Health have placed in you.
Erhabor promised the minister he would continue to build on his accomplishments and added: "I will endeavour to assure the Minister and Presidency that they did the right thing by reappointing me."
Naira Emergency
Muhammadu Buhari-led administration has kept up its operations without directly addressing the controversy around the currency redesign.
Old N1,000, N500, and N200 notes were permitted to be used as legal tender for 10 months by the Supreme Court.
The old naira notes shall be permitted to circulate alongside the new ones until December 31, 2023, the Supreme Court said last week.
The Federal Government's strategy of naira redesign, according to the court, was in violation of the 1999 Constitution.
While some banks have begun issuing old naira notes to consumers, others are awaiting the Central Bank of Nigeria's instruction.