Possible Effects Of Papaya Seeds On Human Fertility
Possible Effects Of Papaya Seeds On Human Fertility: There are several health benefits to papaya seeds, but there are also some possible health dangers. Some rodent studies suggest that papaya seeds may reduce fertility.
One research, for instance, found that giving large doses of papaya seed extract to monkeys caused azoospermia, a condition characterized by a paucity of sperm in the semen.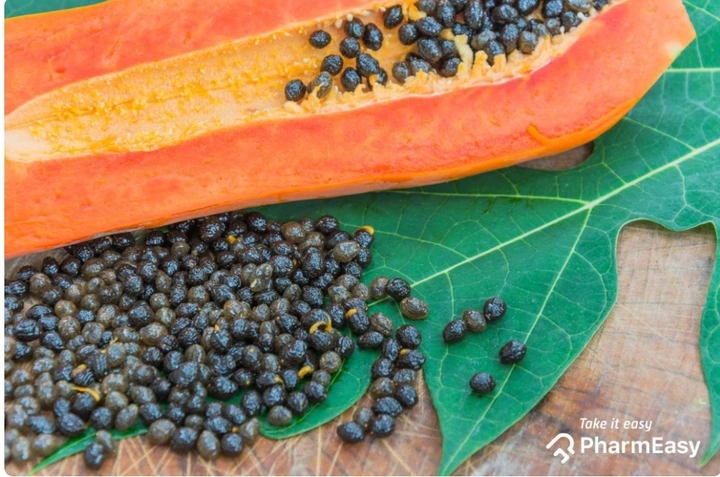 Similar outcomes were observed in a rodent study, which discovered that papaya seed extract reduced sperm motility and count. Curiously, 45 days after the end of the treatment, the researchers found that these changes were reversed.
Be aware that the amount of papaya seeds used in these trials was significantly higher than what most people typically consume.
It is necessary to conduct human studies in order to ascertain whether consuming papaya in meals in the amounts typically consumed may affect fertility.
Additionally, papaya seeds are a safe, natural means of contraception for both men and women. In some regions of Southeast Asia and the Indian peninsula, papaya seeds and fruit have long been used as a method of birth control.
Consuming 1 teaspoon of papaya seeds everyday for three months can lower male sperm production while having no adverse effects on libido. When they cease eating papaya seeds, this effect is reversed, and male fertility returns to normal.