"Please Don't Give Up On Us" – Super Eagles Tell Nigerians Ahead Of Their Game Against Guinea Bissau
The entire Super Eagles of Nigeria team have have pleaded with Nigerians after breaking their hearts following their poor display which led to their defeat to the National Team of Guinea Bissau at the MKO Abiola Stadium.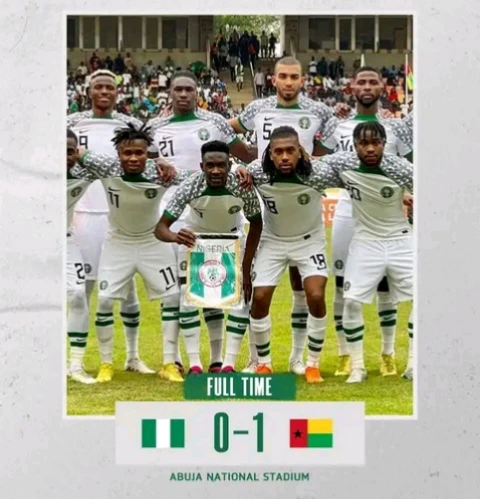 In the post which they shared on their verified Facebook Page, the Super Eagles of Nigeria told Nigerians not to lose faith in them and to keep on supporting them. They promised to make amends for the loss when they tackle the Guinea Bissau team in few days time.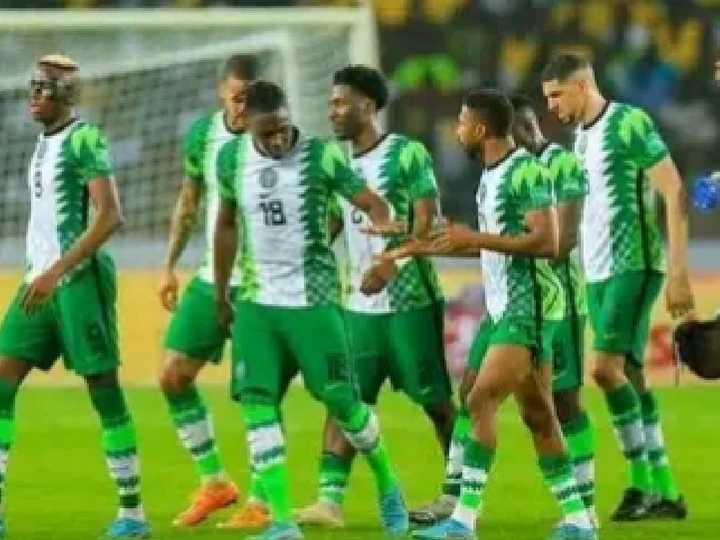 Super Eagles of Nigeria said "Please don't give up on us. We know you deserve more and we're very much on course to make you happy."

It will be recalled that on Friday, 23rd of March 2023, the Nigerian team fell to a 1-0 loss courtesy of a first half goal by a Guinea Bissau striker. The Nigerian team will jet out of the country in the coming days to take their found of flesh when they take on the Guinea Bissau team at their home ground.