Peter Obi, Obasanjo Meet At Anambra Airport, Discuss National Issues
Peter Obi, the presidential candidate for the Labour Party (LP), met Olusegun Obasanjo " quietly" on Saturday. Obi and Obasanjo met at the airport in Anambra. The LP flag bearer and Obasanjo discussed the situation of the country during the meeting.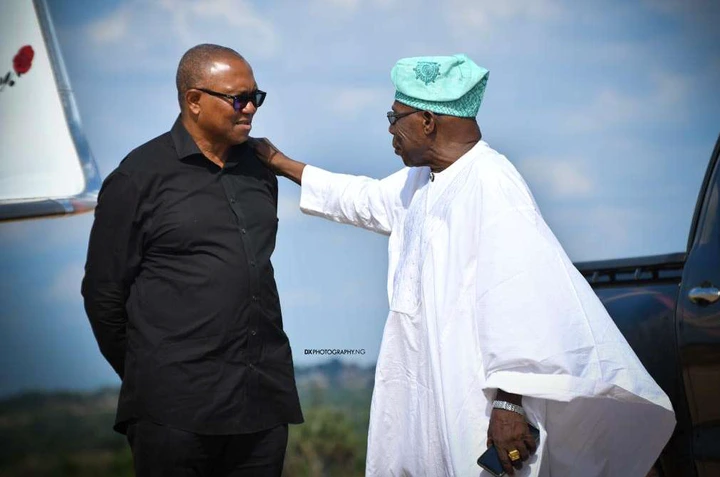 While Peter Obi said that he and Obasanjo discussed the situation and the status of the country, some of his supporters asserted that the meeting was about Bola Ahmed Tinubu' s contentious election win.
He tweeted to let Nigerians know about it: "I am extremely thankful for the peaceful time with the former president, Chief Olusegun Obasanjo at the Anambra airport yesterday. We spoke about the current situation and the status of the country. "
Recall that Peter Obi had filed a petition against Bola Tinubu's victory before the Presidential Election Tribunal in Abuja, and made five prayers, of which one was to cancel the already concluded presidential poll. The case is still active in the court, even as PDP and Atiku's petition against the President-Elect had been dismissed by the court.