'Once I Come To Europe Am Not Going Back To Lagos' Super Eagles Striker Relishes Journey To Stardom
Nigeria Super Eagles Striker, Paul Onuachu, has reveled his biggest motivation was the resolution not to go back to Lagos once gets to Europe. Continue Reading>>>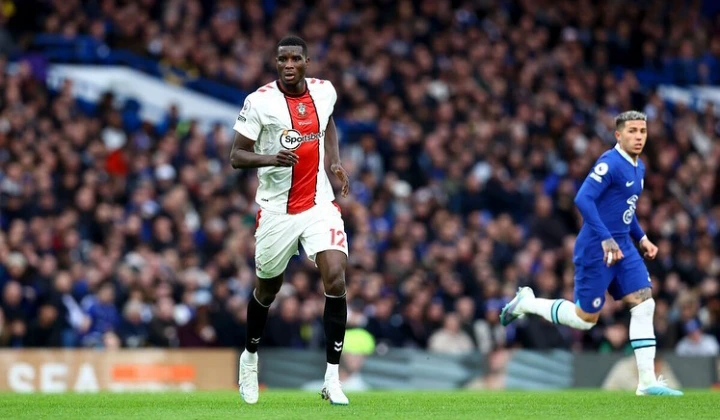 The lanky center–forward in a chat with Southampton Media relished his journey from his Nigeria based side, FC Ebedei to FC Midtjylland, Genk and then to Southampton.
" It think Playing football in the streets of Lagos with my bare feet as a kid, trust me you wouldn't wanna go back and play with your bare feet you would wanna do everything possible not to go back playing with bare feet and that's what I promised my self once I come Europe am not going back to Lagos"
"Journey as a youth player was tough, playing from FC Ebedei to FC Midtjylland, they work together and then playing U18, the reserve team, it was a tough challenge but am proud of myself that i scaled through"
"When i came to Denmark, got a professional contract with FC Midtjylland, i was like, yea this is reality"
"From youth, been going out from family trying to pursue my career and they were supportive"
Coming to UK, and then Southampton, It has been my dream, to play in the Premier league and coming to play for Southampton is among my proud moments" elated Onuachu concluded. Continue Reading>>>
Born on 28 May 1994, 28-year-old Paul Onuachu started his professional football career with Nigerian based side, FC Ebedei from where he stepped to join Danish side,FC Midtjylland.
After conquering the Danish league, Onuachu landed in Belgian, conquered the Belgian top-flight league with Genk, winning laurels and emerged as League top scorer before movi f to Southampton. Continue Reading>>>