Naira Scarcity: Tears, Lamentation as Popular Radio Presenter Slumps, Dies While Trekking to Work
An Ibadan-based popular radio presenter, known as Baba Bintin of Fresh FM Nigeria, slumped and died on Saturday
Mayor Isaac Brown, another radio presenter, said he was going through some difficulties as he struggled to announce the death of Baba Bintin
Baba Bintin was popular with his Ijesha accent with his programme Oyin Ado, where he gave market updates
Ibadan, Oyo – Baba Bintin, a popular radio presenter with Ibadan-based radio state Fresh FM Nigeria, slumped and died on his way to the radio station for his programme on Saturday, March 11.
The death of the on-air personality was announced on Saturday during a radio programme by the station, The Punch reported.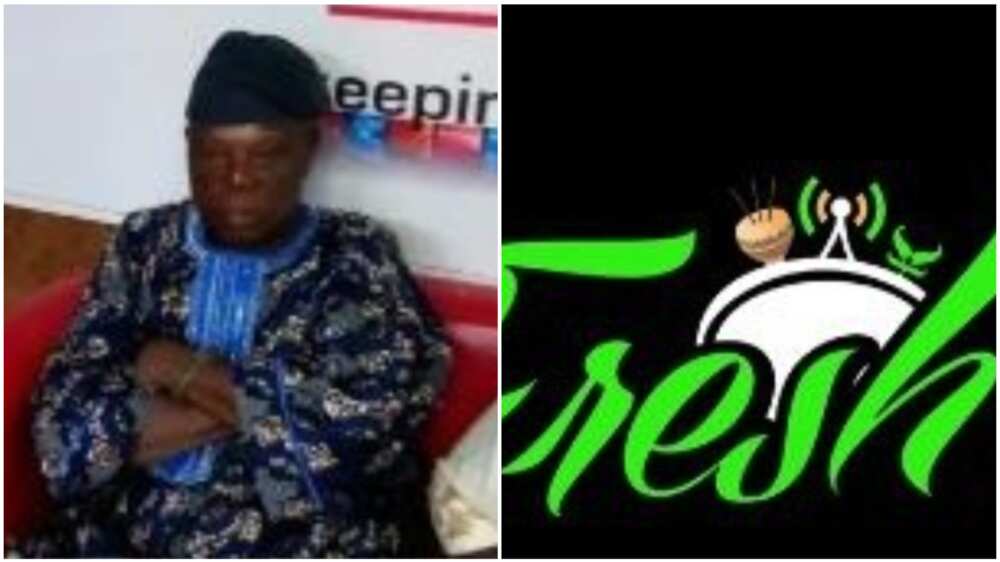 What killed Baba Bintin, Ibadan-based broadcaster?
Mayor Isaac Brown, another popular presenter, while trying to announce Baba Bintin's death, revealed he was going through some difficulties.
PAY ATTENTION: Follow us on Instagram – get the most important news directly in your favourite app!
He said:
"He (Baba Bintin) left his home like we all did this morning to come into this station to do our daily job and contribute our quota to national development; the job like we love to do, and I'm being told that the man just slumped this morning and he died while getting ready to come here."
Baba Bintin was popular for always speaking in the Ijesha dialect, and Komolafe Olaiya often called him "Boda Olu" and "Uncle".
Latest about naira redesign, Baba Bintin, Ibadan, Oyo, Fresh FM
The late comic presenter anchored the Oyin Ado programme on Saturdays on Fresh FM, where he talked about market situations.
It was learnt that the presenter's lateness to the studio was unusual and was discussed by colleagues at the media outlet, but toward the end of the programme, the presenters announced the death of Baba Bintin.
He was reported to be trekking from Amuloko to Fresh FM at the Challenge area of Ibadan, the Oyo state capital.
According to the report, Baba Bintin was on the lookout for a point of sale (POS) agent for some cash.