Muslim-Muslim Ticket: "You Surprised Us With SGF, CDS Appointments", Northern Christians Tell Tinubu
Northern Christians have commended President Bola Tinbubu's choice of appointments in recent timesThe All Christian Youths in Northern Nigeria (ACYNN) hinted that Tinubu surprised them with the appointive positions to Christians under his governmentThe group claimed Tinubu's move so far has shown his true promise of running an inclusive government
FCT, Abuja – Christians from the 19 Northern states and the Federal Capital Territory (FCT), have hailed President Bola Ahmed Tinubu for appointing Christians into key positions in his government.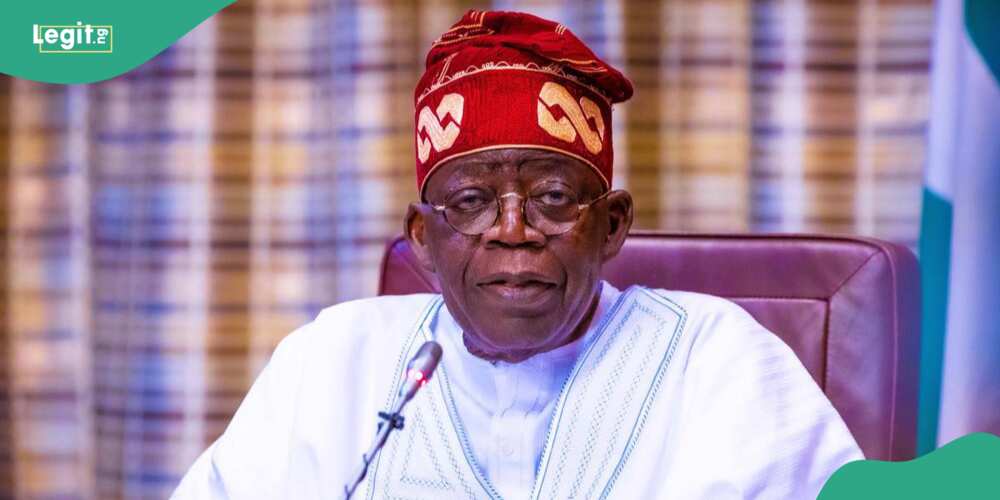 Northern Christians declare support for Tinubu's government.
Photo credit: Asiwaju Bola Ahmed TinubuSource: Facebook
The All Christian Youths in Northern Nigeria (ACYNN), said despite the Muslim-Muslim ticket adopted by the All Progressives Congress (APC), Tinubu appointed George Akume as Secretary to the Government of the Federation (SGF), Gen. Christopher Musa as Chief of Defence Staff (CDS) and other Christians in his government, The Guardian reported.
In a letter co-signed by its president, Dominic Alancha, and four others, on Monday, September 18, the youths said, the appointments are a testament to the president's incredible leadership style, centred on ingenuity and inclusivity, Vanguard report added.
The group, therefore, appealed to well-meaning Nigerians to join hands with the Tinubu administration in propelling Nigeria towards progress.
PAY ATTENTION: Follow us on Instagram – get the most important news directly in your favourite app!
Appointments: "You are favouring Yorubas, Christians", MURIC knocks Tinubu
AmbaJay reported earlier that President Tinubu was heavily criticised over the political appointments aided by his government in recent times, as he is being reminded about his Muslim-Muslim ticket with Vice President Kashim Shettima.
While reminding him about his Muslim-Muslim ticket with Vice President Kashim Shettima, the Muslim Rights Concern (MURIC) accused Tinubu of being biased with his appointments of mainly Yorubas and Christians to key positions in his government.
Tinubu appoints Muri-Okunola, Yakasai, 14 others as aides
In another development, Tinubu appointed Hakeem Muri-Okunola, the Lagos State Head of Service, as his principal secretary.
The 51-year-old lawyer would reunite with Tinubu years after they worked together in Lagos state.
In 2001, Tinubu appointed him as a special assistant during his stint as governor of Lagos.
Tinubu also appointed several other special assistants recently including Tanko Yakasai, Adejoke Orelope-Adefulire, and Moremi Ojudu.
Source: AmbaJay