Mom went to hospital thinking she's having a baby, then the doctor spotted something unusual
After a tough year of attempting to conceive, the brave mother, Laura, reportedly admitted that she had always wanted to be a mother but that the idea of fertility procedures intimidated her. She took a vacation with her husband so they could discuss their future move. On the trip, she spoke with her pastor and church members about her fertility problems. Before leaving for home, the pastor prayed for her and left Laura with a message.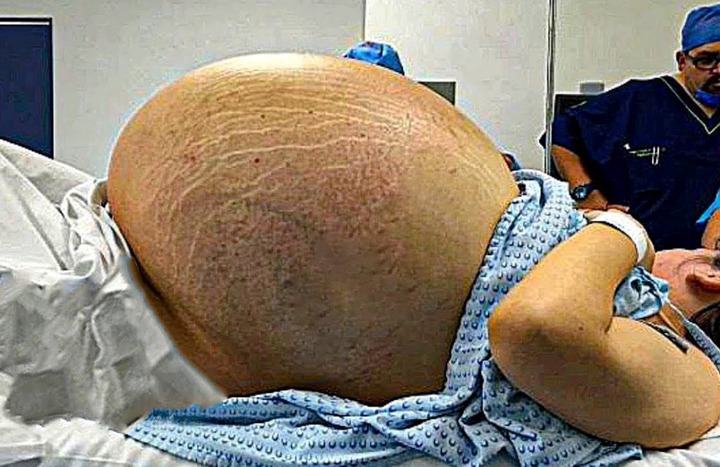 Laura stated on her social networking site, "She told me she knew God had tremendous plans for me; she didn't know what, but it would be big. She gave the pastor's remarks no consideration. Laura was certain that intrauterine insemination had failed after one cycle. Though it had. At one check-up, the nurse informed Lauren that because her beta levels were high, she was likely carrying multiples. Laura and her husband had expected to have twins or triplets, which seemed like an overwhelming number.
During their initial scan, the biggest surprise occurred. The doctor said, "I just counted five," after pausing to examine the screen for a moment. What was Laura's first thought? That is not conceivable! The doctor said, "Hold on." I've just discovered a sixth one. The couple just stared at the TV in disbelief.
They had a 1% probability of getting pregnant with sixtuplets. Now they had to make a crucial choice: to reduce the babies or to keep them all. The likelihood of all the babies surviving was minimal to none. The doctor vowed to do all reasonable means to extend Laura's pregnancy to 28 weeks if they decided to keep them all.