Men: Onion and honey mixture for Erectile dysfunction
Natural foods still remain the ultimate solution to most of the ailments affecting mankind. Nature has endowed us with a variety of fruits, vegetables and herbs not just to eat them but also reap the wonderful health benefits they have to offer our body.
Luckily for us of these natures wonders can be found right in our homes. Today I shall be bringing the importance of onion and honey mixture in fighting erectile dysfunction in men to your awareness.
The reason why most marriages , relationships are broken up today is because of the inability of the man to perform his duties in bed. Most men who go through this experience are to ashamed to seek for help and therefore suffer in silence.
If you are having a problem with having a sound erection, low libido or you are not able to satisfy your woman in bed, relax I have an ultimate solution for you. You no longer need to suffer in silence or pay exorbitant fees for performance inducing pills, this will only require two items which you can readily find in your kitchen ; onions and honey
Onions has been used to treat hypoactive sexual desire for ages. They help maintain the hardness of your male organ during sexual intercourse and also increases your body stamina.
The use of honey as an aphrodisiac dates back to ancient times, honey is a substance made by bees from nectar of aphrodisiac flowers like orchids, jasmine, marjoram etc.it is known for its ability to restore energy and enhances body stamina.
having explained about their wonderful properties , let me now show you how to create this powerful booster mixture :
HOW TO CREATE ONION AND HONEY MIXTURE
STEP 1
Boil 10 bulbs of big onions in a big pot covered with 2litres of water until it is soft. remove the bulbs and allow to cool.
STEP 2
Take the onion bulbs when it is cool and extract the juice into a separate container. This can be done with your bare hands or with the use of a juice extractor if you have one.
STEP 3
Get a separate bowl for mixing and mix with your honey. The ratio of the mixture of onion juice to honey should be 1 to 4.that is for every one tablespoon of onion juice you mix four table spoons of honey. Mix as much as you can but keep the ratio the same .After mixing keep away in your fridge.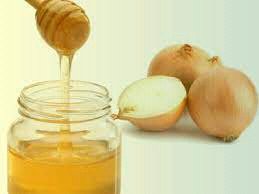 Take five teaspoons of this mixture every night before sleeping for two weeks. You will begin to feel erection from your first dose but endeavor to complete it to cure permanently.