Me & My Twin Just Bought Houses Abroad, Some People Said They'll Teach Us Lesson After Election–Mr P
One of the P-Square twins, Peter Okoye AKA, Mr P took to his Instagram to reveal that he and his brother, Paul Okoye recently bought houses abroad. While sharing the post on his Instagram story, he made a cryptic comment about people that said they would teach them a big lesson after the 2023 election.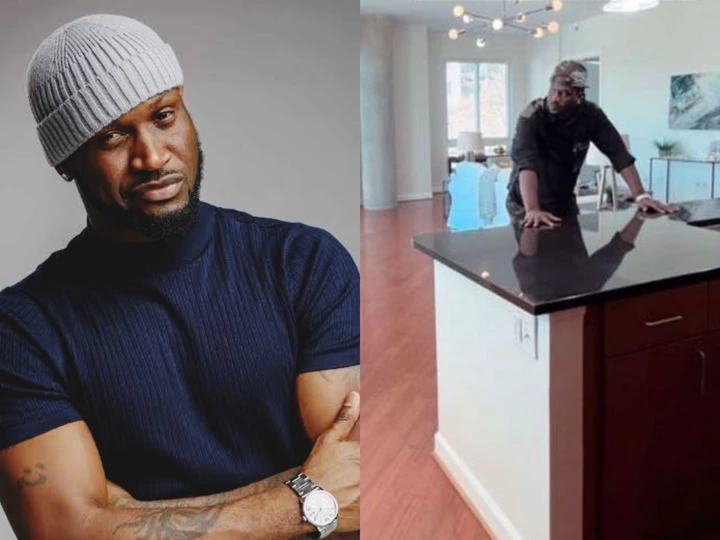 While making the post Mr P said that he was in London
to buy his fourth house outside Nigeria and also congratulated his twin brother for buying another house in Atlanta,
USA
.
He said, "So I am here in London to acquire my 4th crib abroad and my twin brother, Rude Boy just bought himself another crib in Atlanta! Omo! Some people are really teaching us a big lesson after the Elections."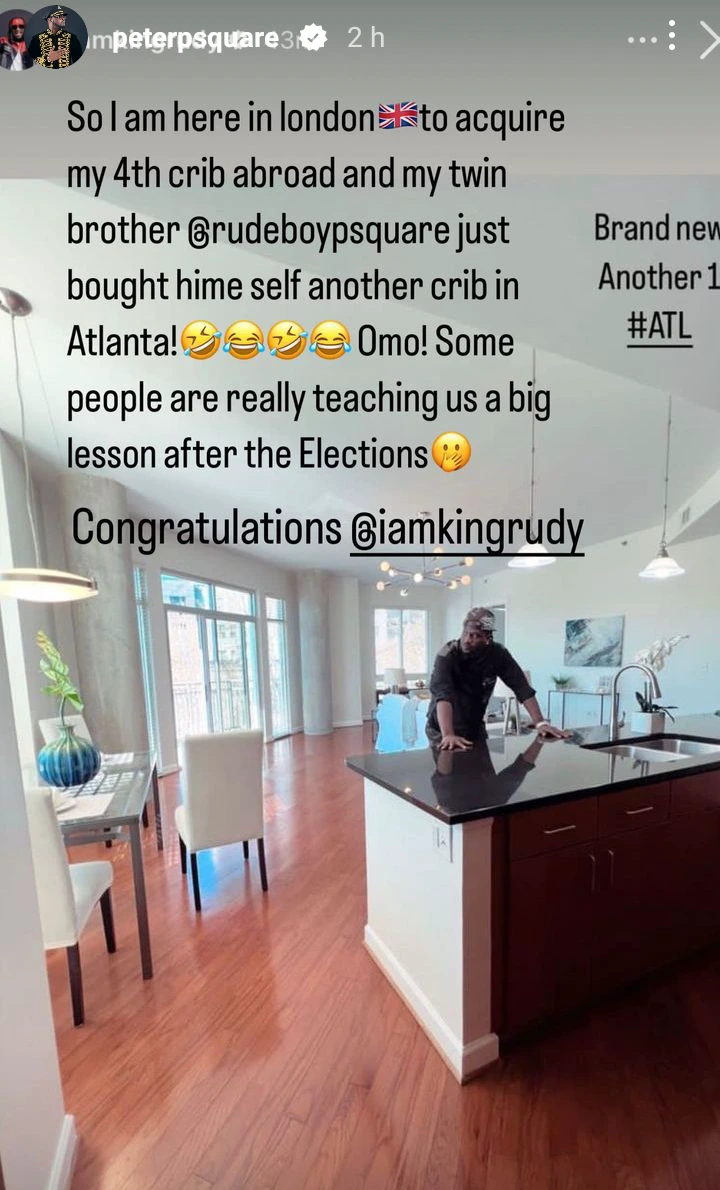 Caption: Screenshot from the source.
The cryptic post at the end was not a surprise to some people because, before the 2023 election, where they supported Peter Obi, he posted on social media many times that some people from the opposition political party have threatened to teach him and his brother a lesson.