List Of African countries that got Independence same year in 1960
Seventeen African countries, including Nigeria, gained their Independence in 1960 from colonialists with high hopes and dreams by those who were handed the mantle of leadership in those countries.
However, one common denominator about these countries is that as of today, they are all not what the citizens expected in terms of development.
The 17 countries that got their Independence in 1960 are Cameroon (January 1), Togo (April 27), Mali (June 20), Madagascar (June 26), Democratic Republic of Congo (June 30), Somalia (July1), Republic of Benin (August 1), Republic of Niger (August 3).
Others are Burkina Faso (August 5), Cote d'Ivoire (August 7), Chad (August 11), Central African Republic (August 13), Republic of Congo Brazzaville (August 15), Gabon (August 17), Senegal (August 20), Nigeria (October 1) and Mauritania (November) 28.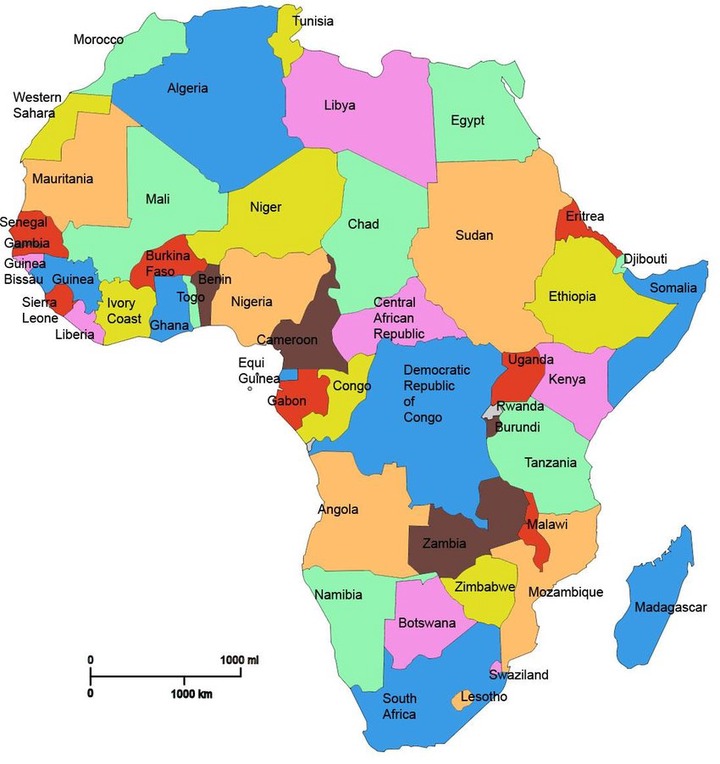 Map of Africa
Shortly after gaining Independence, these countries started facing a myriad of problems including leadership crises culminating in democracy being truncated either through coup d'etat or leaders spending very long times in power.
This has led to economic and social dislocations in those countries, causing the mass of the citizens to bear the brunt of the leadership crisis.
As of today, these countries have very fragile political, economic and social structures in place while the citizens in the countries are battling with poverty, unemployment, lack of basic necessities of life and loss of hope.
The leadership has also continued to amass humongous wealth meant for the development of the countries and for the provisions of basic needs of the people.
In Cameroon for example, President Paul Biya, who has been in power since November 6, 1982, is currently facing separatist crisis from the country's Anglophone region.
This, it was gathered, emerged from legal and education grievances in 2016 and has escalated into a secessionist political conflict that is threatening the unity of the country.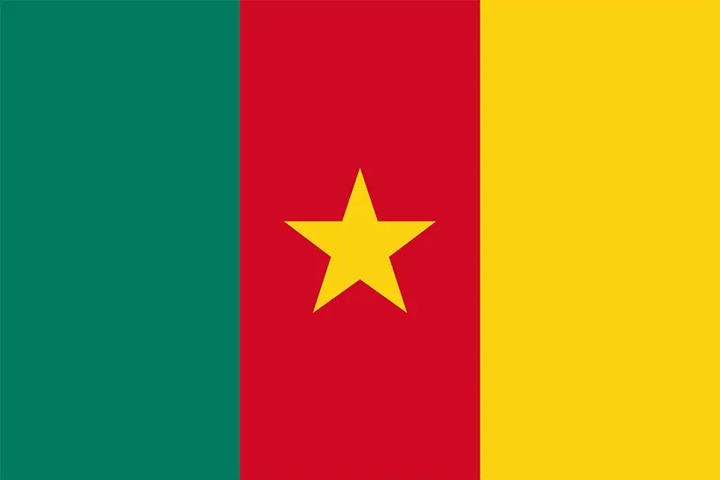 Flag of Cameroon.
In Chad, another neighbour of Nigeria, there were at least three civil wars that had taken place and the military junta used the opportunity of one of the wars to take over the control of government. Since then, there has not been peace in the country.
On April 20, 2021, the country's president, Idris Derby, died from wounds he sustained after he was shot dead at the war front while he was at the battlefront fighting against some rebels in the northern part of the country.
Democratic Republic of Congo has also not known peace since it became independent when it was known as Zaire. A combination of political and economic crises threw the country into turmoil.
A man, Mobutu Sese Seko, seized power from Joseph Kasa-Vubu in a 1965 coup d'etat and ruled for 32 years before being ousted in a rebellion in 1997.
Following Mobutu's departure, a rebel leader, Laurent Kabila, assumed the presidency and changed the country's name from Zaire to Democratic Republic of Congo.
Kabila was later shot dead on January 18, 2001 by one of his bodyguards at the presidential palace in Kinshasa, the country's capital.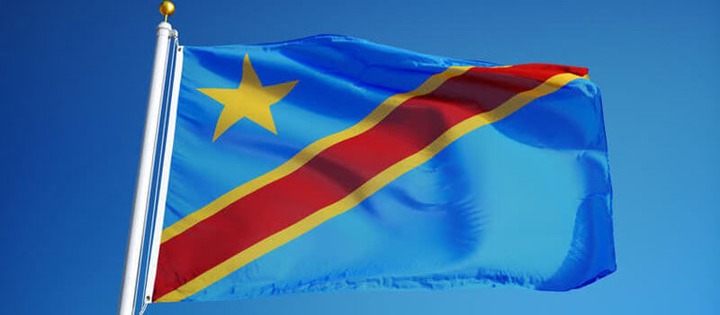 (Flag of the Democratic Republic of Congo).
In Burkina Faso, the situation in the country has been a conflict between one rebel group or another. In January 1983, for example, the leader of a leftist group, Captain Thomas Sankara, was appointed prime minister.
He was however arrested and efforts to free him, which was led by Captain Blaise Compaore, resulted in a coup d'etat on August 4, 1983. The coup brought Sankara to power and he changed the name of the country from Upper Volta to Burkina Faso.
On October 15, 1987, Sankara was assassinated in a coup which brought Compaore to power. Just on Friday, September 30, there was a mutiny carried out by some soldiers at the presidential palace in the country.
Nigeria has also not had it good since it became independent in 1960. A combination of political, economic and social crises had stunted the expected growth and development in the country.
Just six years after independence, the political system was truncated by a military coup which lasted for some time and stunted the growth of a country touted to be flowing with milk and honey.
For 13 years, from 1966 to 1979, Nigeria was under military rule. After just four years of civilian government, from 1979 to 1983, the military again took over and ruled the country for another 15 years, from 1984 to 1999 before the return of democracy till today.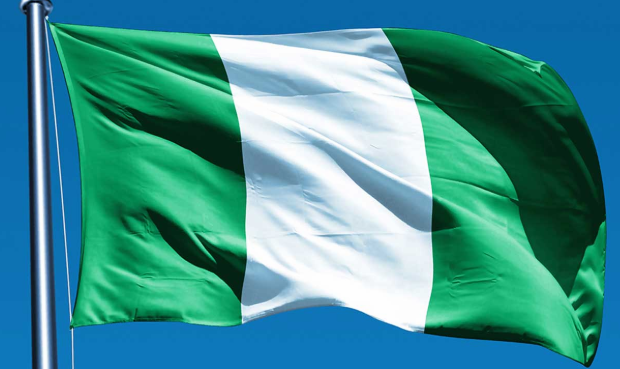 (Flag of Nigeria).
However, things are not easy for the country as a combination of mismanagement, corruption, lack of foresight has made the country to be in comatose.
Many of its citizens wallow in extreme poverty caused by unemployment, inability to provide the basic necessities of life, among others.
These developments are also the same situations citizens of the other countries are facing over the lack of foresight, leadership problems and other crises that some of the leaders have plunged the countries into.