Just in: UK joins US to threaten anti-democratic politicians with visa ban
The Lagos, Rivers, and Enugu states' governorship and state assembly elections were held on March 18, and the United Kingdom government has said that, "politicians who participated in or encouraged electoral violence and other anti-democratic behavior in those states are likely to face visa bans."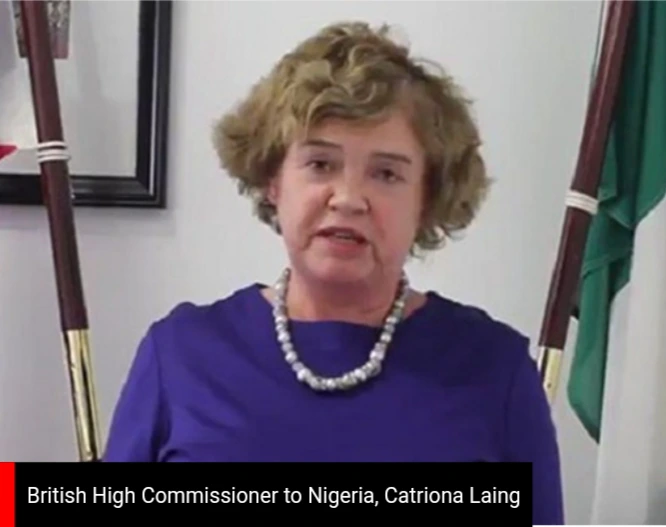 According to PUNCH, This was stated by the British High Commission on Wednesday in a statement that was signed by Senior Communications and Public Diplomacy Officer Atinuke Akande-Alegbe. The statement also stated that, "the British High Commission is gathering pertinent information to take action against such individuals."
The United States administration pledged to take 'all available actions' against individuals who harmed the recently ended elections in Nigeria, and this comes just 24 hours later.
PUNCH reported that, The statement said, "We observed and heard reliable accounts of vote buying and voter intimidation, the damage and theft of electoral materials, and the general disruption of the process in many states, including Lagos, Enugu, and Rivers states."
"The UK is prepared to take action against those who engage in or incite electoral violence and other anti-democratic behaviors, according to Andrew Mitchell, MP, the country's minister of state for development and Africa. This action could include denying individuals visas to the UK or imposing sanctions," he said on February 21.
"The Independent National Election Commission received praise from the British Commission for better logistics during the governorship elections, especially when contrasted to the presidential election three weeks prior." Source stated.
"More polling places opened on schedule, BVAS and IREV were more clearly in use, and results from polling places and collation centers were being uploaded in real time. These are encouraging signs that can be built upon for upcoming elections, according to the Commission."
Nonetheless, the Commission claimed that, "participants in its observation mission saw violence and voter intimidation on Saturday in many different voting places."
A free press is essential for a robust democracy, and journalists must be allowed to conduct their work without fear of harm, "the Commission said in condemning the harassment of journalists during the election."
"The 2023 elections are not only important to Nigeria and Nigerians, but to Africa and the world as a whole. As a long-term partner, the UK is committed to strengthening the ties between our countries and peoples, including by supporting democratic development," the statement added.