INEC Declares Peter Mbah, Winner Of Enugu Governorship Election With Over 160,000 Votes
The Independent National Electoral Commission (INEC) has declared the Peoples Democratic Party, PDP governorship candidate in Enugu, Mr. Peter Mbah, as the winner of the March 18 poll in the South-East geopolitical zone.
According to the Leadership reports, Mbah, polled 160,895 votes to defeat his closest challenger of the Labour Party (LP), Chijioke Edeoga, polled 157,552 votes.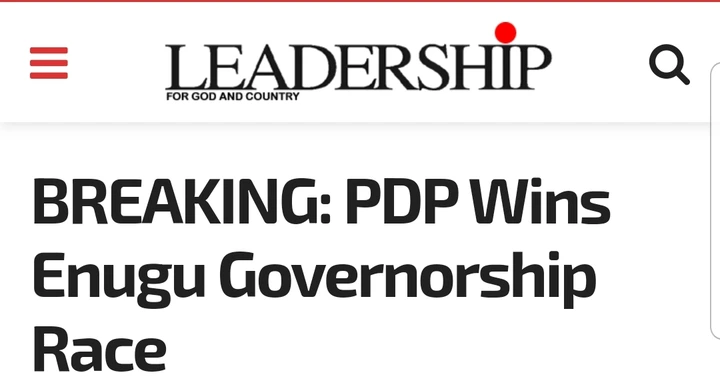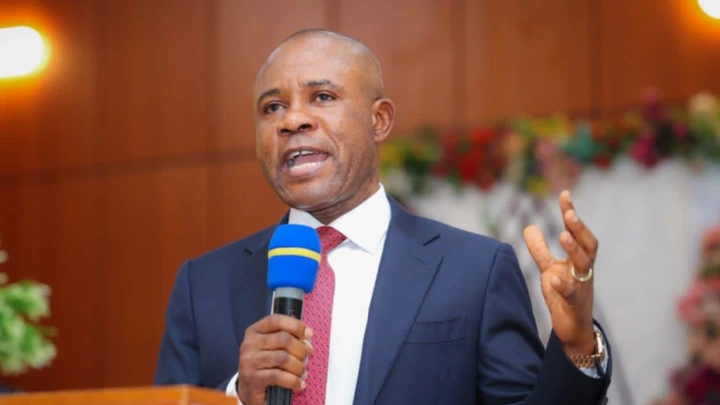 Elsewhere, Frank Nweke Jnr of the All Progressive Grand Alliance (APGA) scored 17,983 while Chief Uche Nnaji of the All Progressives Congress (APC) scored 14,575 votes to come a distant third and fourth respectively.
The Returning Officer for the election, Professor Maduebibisi Ofo Iwe, made the formal declaration shortly after party agents signed the election result sheets on Wednesday night.
Before the announcement, Prof. Iwe had said he was requested to come to Enugu because the commission had concluded the review of the results of Nkanu East and Nsukka LGAs, which were under contention.
Based on the fact that the petition against Nkanu East was sustained, Iwe invited the collation officer for Nkanu East LGA to call out the results after the review.
However, LP's collation agent, Eugene Edeoga, objected to the continuation, saying that it was against the provisions of the Electoral Act to still release results from a particular unit after it had been discovered to have been over-voting.
His objections were overruled by Prof Iwe, who claimed that he was under authority "to do what I'm doing here this evening".