If Youths Had Not Insisted For Upload, INEC Would've Written Result To Favour PDP- Rotimi Amaechi
If Youths Had Not Insisted For Upload, INEC Would've Written Result To Favour PDP- Rotimi Amaechi
Former governor of Rivers state Rotimi Amaechi has described an incident that took place in his neighborhood during the recent governor's race.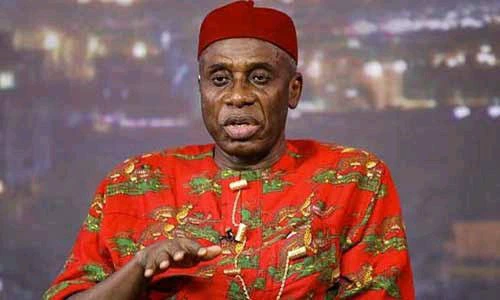 The former minister of transportation stated in an interview with Arise News that young people nearly physically assaulted INEC workers after they claimed they were unable to upload the results sheet into the IReV system.
The youth will not let them leave without uploading the results, Rotimi Amaechi said, therefore he had to urge the security agencies and INEC staffs present to do so.
If Youths Had Not Insisted For Upload, INEC Would've Written Result To Favour PDP- Rotimi Amaechi
"My neighbors fought to prove that INEC is not allowed to simply pack up our stuff and leave town with it. I had to prevent a potentially violent situation after they finished voting but INEC refused to post the results. INEC claimed they were unable to upload from the football field because the uploading had failed, and so they demanded to move to the council secretariat, which is where the PDP traditionally rigs elections with the help of the police. This was refused by the youth in my village, and things quickly escalated to violence.
"I arrived to see police and INEC workers already present; I asked what they were doing and was told that they were removing the ad hoc personnel. I told them that they should just upload since they couldn't possibly hold back such a large crowd of young people.
After Rotimi Amaechi's involvement, they were able to upload the very findings they said they couldn't. He claimed that INEC workers would have gone to local government headquarters and altered the results in favor of the Peoples Democratic Party if the youth hadn't insisted that the results be uploaded.
"The fact that more than 25 polling stations were uploaded in less than an hour disproves INEC's claim that the upload was unsuccessful. If the youths hadn't insisted, INEC likely would have carted away the results sheet and gone to the local government headquarters to write the result to favor PDP as usual. Rumors have circulated in Rivers state that INEC employees receive bonuses from the state government there, effectively making them state employees."