I Won 7 Of The 10 Polling Unit In My Nearby Igbo Dominated Community — APC Youth Leader, Dayo Isreal
The Nigeria's governorship and house of assembly elections were held yesterday being the 18th of March, 2023. However, millions of Nigerians came out en masse to exercise their civic responsibilities.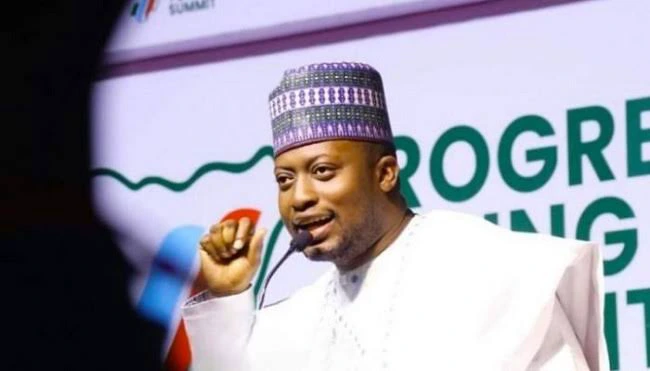 Reacting after the elections, the all progressive congress (APC) youth leader, Dayo Isreal released a statement via his official Twitter handle, where he described how happy he is following the outcome of the elections.
Quoting the original statement released on Twitter by Dayo Isreal, he said; "Today, I rejoice, not (just) for delivering my polling unit, but for winning 7 of the 10 polling unit in my nearby Igbo dominated community where APC have NEVER WON. They ALWAYS vote opposition, but this time, I sat with the youth of the community and forged a partnership. Today, we won 7 out of 10 PU, first time in history. Never happened before, NEVER. Glory be to God".
Check out Below for the screenshot of the original statement released by Dayo Isreal via his twitter handle;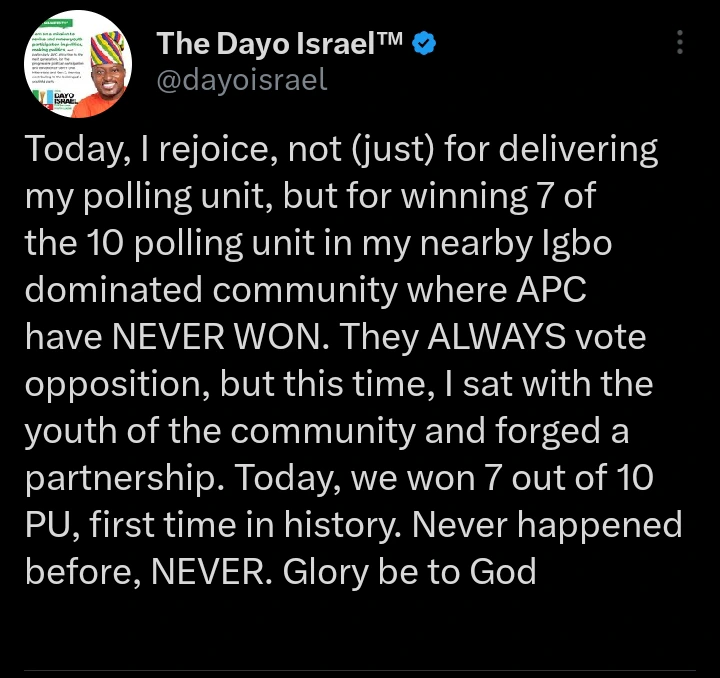 Over to my dear esteemed readers, what do you people have to say concerning this post? Kindly drop your respective opinion below the comment section.