I Gave APC & PDP A Bloody Nose In My Polling Unit, Though I Lost The Election To LP — Obinna Nwosu
As independent National Electoral Commission (INEC) finishes collating and Announcing Results For Presidential, Senatorial and House of representatives elections that were held in Nigeria on the 25th of February, 2023. The African democratic congress (ADC) house of Rep candidate, Obinna Nwosu has come out to narrate how he lost the election to labour party.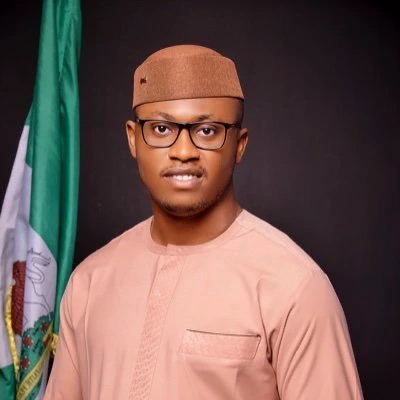 Obinna Nwosu made this narration via his official Twitter few minutes ago.
Quoting the original statement released on Twitter by Obinna Nwosu, he said; "I gave APC and PDP a bloody nose in my polling unit despite running for office with ADC (which everyone called a small party). So many big name politicians couldn't win in their polling unit. Though I lost the election to LP, but I deserve some accolades".
Check out Below for the screenshot of the original statement released by Obinna Nwosu via his twitter handle;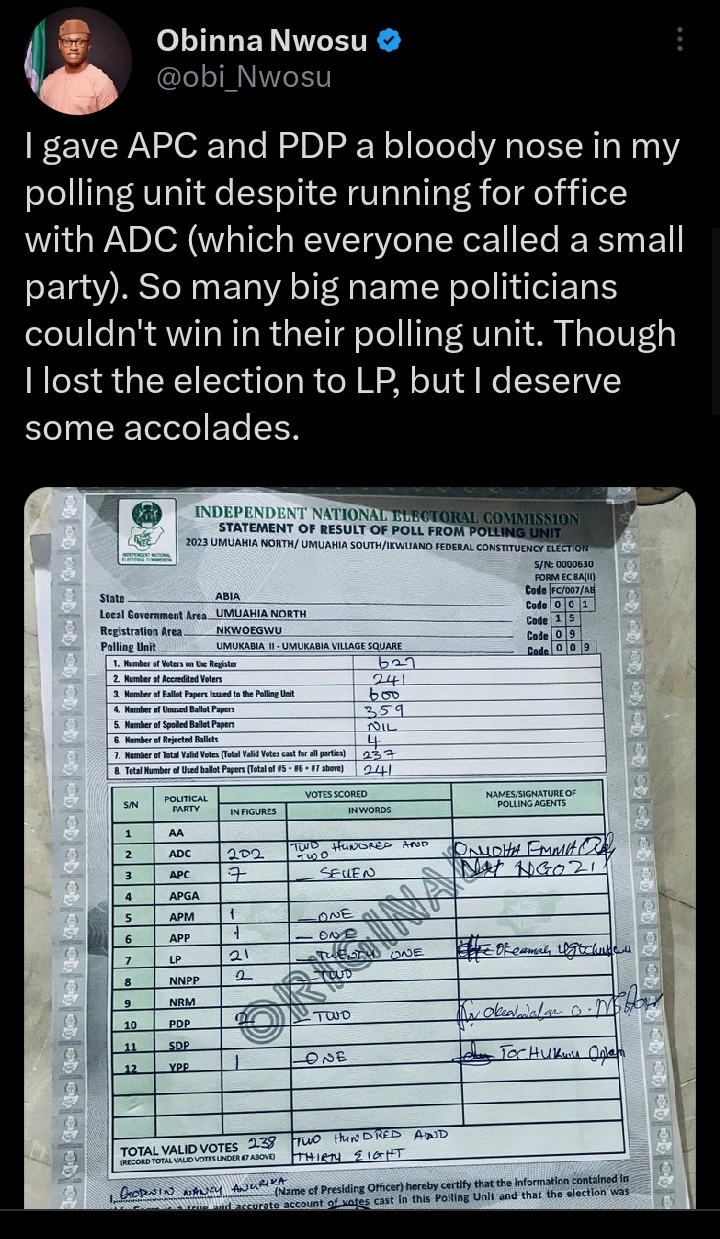 Over to my dear esteemed readers, what do you people have to say concerning this post? Kindly drop your respective opinion below the comment section.