How Ndi Kato reacted to the report of Aviation minister spending over N12b on 10 fire trucks
Labour Party spokesperson Ndi Kato has caused a stir on social media by questioning the cost of 10 newly commissioned firefighting trucks by the Minister of Aviation, Hadi Abubakar Sirika.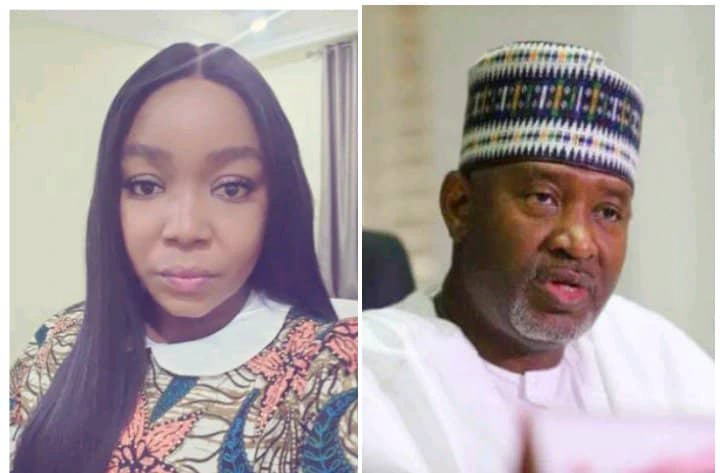 Sirika had announced on Twitter that he had spent over 12 billion naira on the trucks, and that the Federal Airports Authority of Nigeria (FAAN) had not purchased a new firetruck in 15 years. Kato's response to Sirika's tweet was a query about whether a single fire truck could really cost 1.2 billion naira.
The controversy began when Sirika shared on social media that he had commissioned 10 firefighting trucks at a cost of over 12 billion naira. He also highlighted that the FAAN had not acquired new trucks for 15 years. Kato's response to this announcement was a question about the accuracy of the cost of the trucks. She wondered whether a single truck could really cost 1.2 billion naira.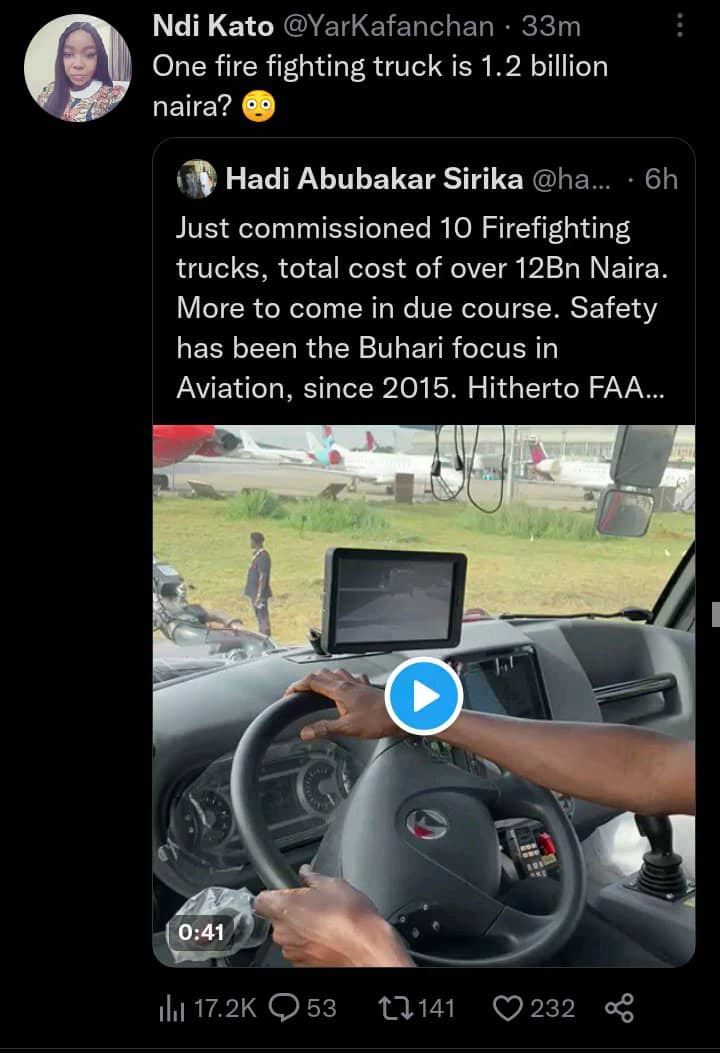 The exchange between Kato and Sirika has generated a lot of attention on social media, with many people expressing their opinions on the issue. Some have praised Sirika for investing in airport safety, while others have criticized the cost of the firefighting trucks. Kato's query has added fuel to the debate, with many people calling for greater transparency in government spending.