Have You Ever Noticed The Tiny Hole Beside Your Charging Pot? See What It Exactly Means
Most people use their phones without actually knowing the role if each and every part of it. What people take into consideration is the speed and memory of the phone forgetting the major parts which is the tiny hole slightly beside the charging port or the earphone jerk. The tiny hole has an important role, all you need to do is never to insert anything like a needle in it.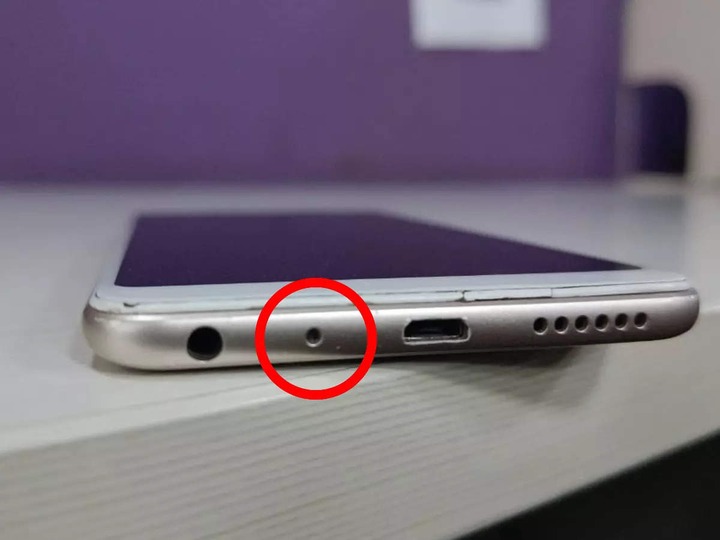 The hole has the ability to increase sound quality during calls. When you listening to phone calls, the hole enhances sound quality by filtering out annoying noise. Apps, audios and videos use the hole for efficiency and proper functionality. Interference with it might cost your music and communication with people.
Acts as an external microphone. The hole is always located in a place such that when you place the phone on your ears it comes next to the mouth. This enables the person on the other side to hear you clearly. This is why manufacturers tell users to clean it up and avoid inserting object inside.
Damaging it would call for a replacement which could cost a fortune depending on the phone. To avoid loses, just keep your attention off it. Objects like toothpick, needles, thorns and small sticks should be placed away from such places