Funny Reactions As LP Governor-Elect, Alex Otti Deletes Tweet Where He Called Obi President In Waiting
The Labour Party Gubernatorial candidate in Abia State, Alex Otti has got many people talking hitherto after he reportedly deleted his tweet where he called his party presidential candidate, Peter Gregory Obi as the President in Waiting.
Alex Otti yesterday was declared and officially announced as the winner and Governor-Elect in the God's Own State after defeating the other candidates from opposition PDP and YPP.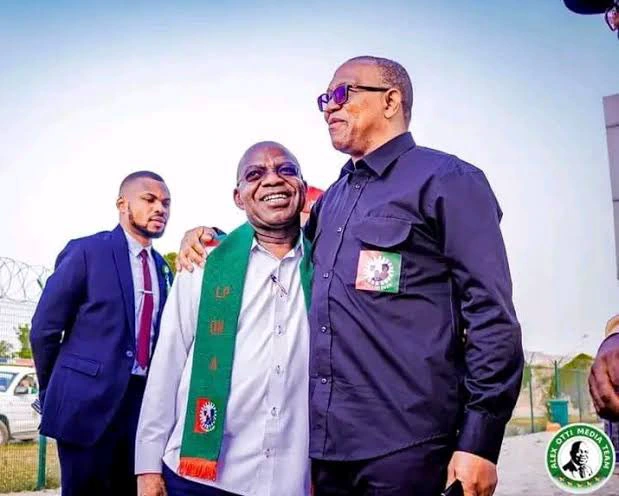 Reacting to the undisputed victory of the Labour Party candidate, Peter Obi made a post via his verified Twitter handle where he congratulated the former General Managing Director of Diamond Bank for winning the people's mandate.
In response to this, Alex Otti reacted with a post where he appreciated the former Governor of Anambra State thereby called him his 'president in waiting', after which it was reportedly deleted as made known by Sahara Reporters via their verified Twitter handle.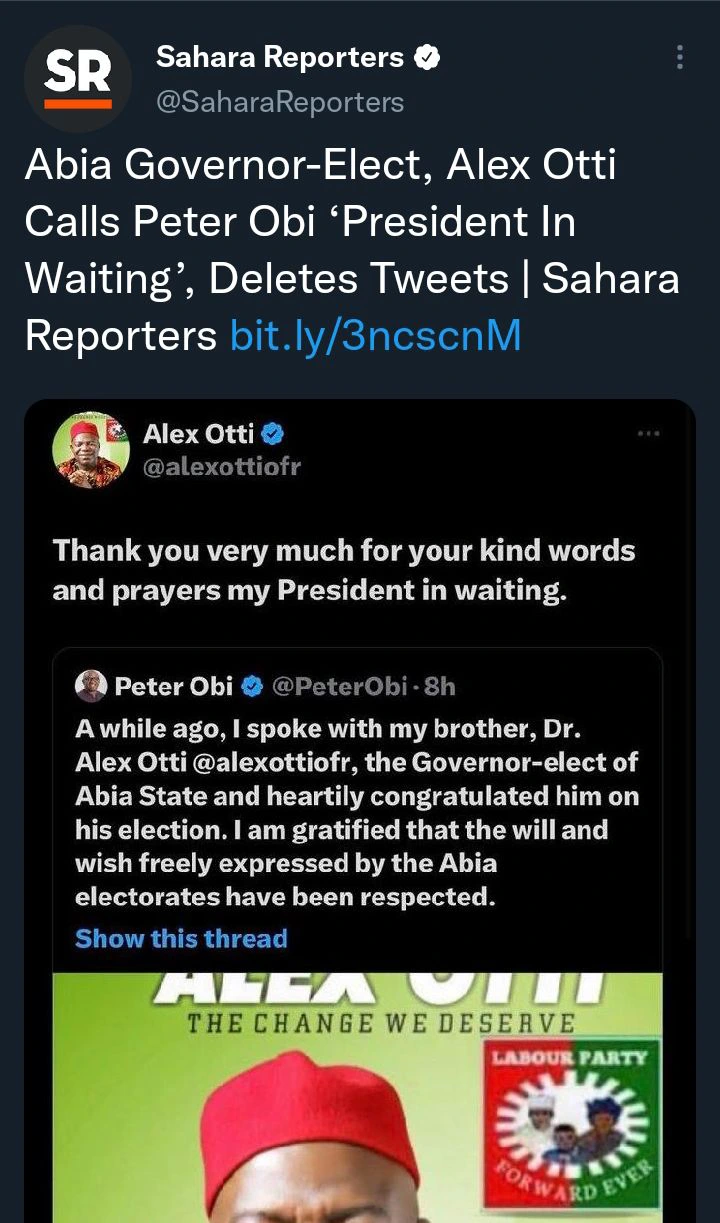 This has garnered and stirred several mixed reactions as many noted that it was because of the joy of the outcome of the election, with some of the reactions seen below: