Former United Player Dion Dublin Speaks On Effect Of Casemiro's Absence.
The Brazil international is now on international duty after serving the first of his four-match ban in the Emirates FA Cup quarter-final victory against Fulham.
Until now, the impending unavailability is still being examined at Old Trafford, as the club spoke with former striker Dion Dublin about the context.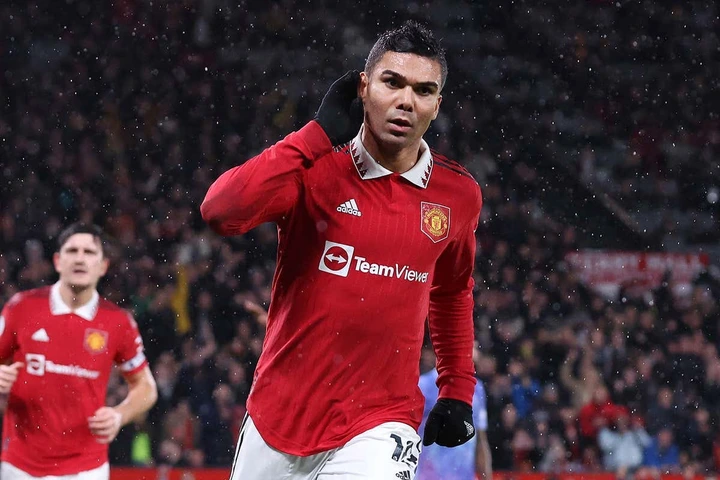 Casemiro Left Real Madrid for Man Utd in a £70m summer deal after winning five Champions League trophies.
According to the MUTV analyst, Casemiro will use his considerable knowledge to assist others substituting for him on how to get the task completed, particularly with the crucial Premier League match at Newcastle United.
"It's going to be difficult but I just think the lads know how important these games are," Dublin said in their TV. "Whoever takes his position, I am sure Casemiro will be chatting to him about what he expects as well because he has done it and won everything.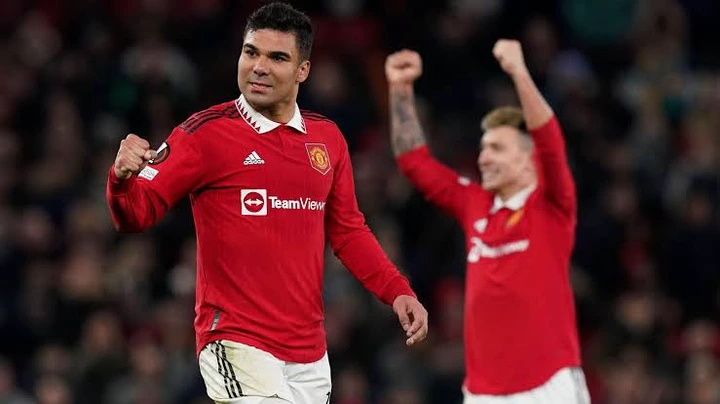 Casemiro is arguably the Reds most important player this season.
He added "know the players who play in Casemiro's position – Fred has been a Brazil international for years, Scott McTominay has been a Scotland international for years, but I am still sure they will be having a word with Casemiro".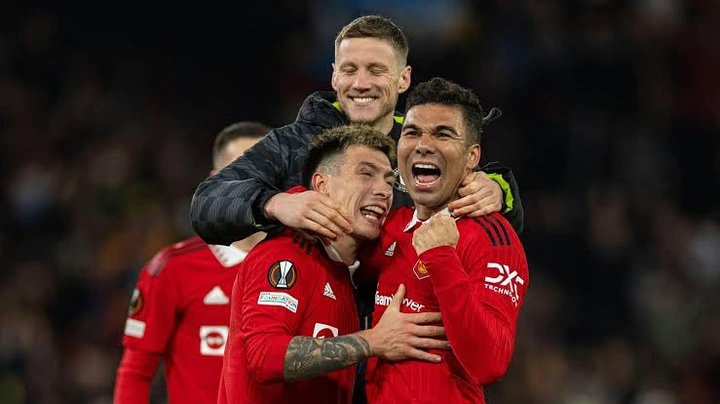 Casemiro with few United teammates celebrating a win after a match.
"Just what he thinks and he'll be saying listen, this is how to do it, how to play against this team. So conversations are going to be had. Yes, it's going to be a difficult void to fill but he'll be back."
In respect to Casemiro's two red cards, both of which have been issued after VAR replays, Dublin seemed to have some empathy for the South American.
Ex-England international stated, "I think the Crystal Palace one, off the pitch, was a little bit weak, He could have got away with it because his hand just slipped. I do think the second one, although it was not intentional and had no malice, probably deserved to be a sending off."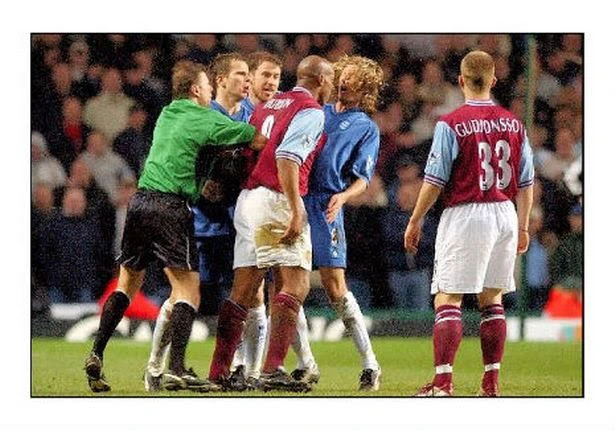 Dion Dublin gave had a head-butt on Robbie Savage that got him sent-off during his game time.
Dion already had knowledge receiving a punishment as a result of two red cards while competing under another erstwhile Red, Gordon Strachan, at Coventry City.
The Ex United agreed that he once experienced match Bans die to Red Cards, He Recalled "I can relate to that, I did exactly the same thing, playing for Coventry. I think it was two yellows and then a red. It doubled up so I missed a lot of games. Gordon Strachan wasn't happy at all. I was scoring a couple of goals at the time so a lot of goals were taken out of the side.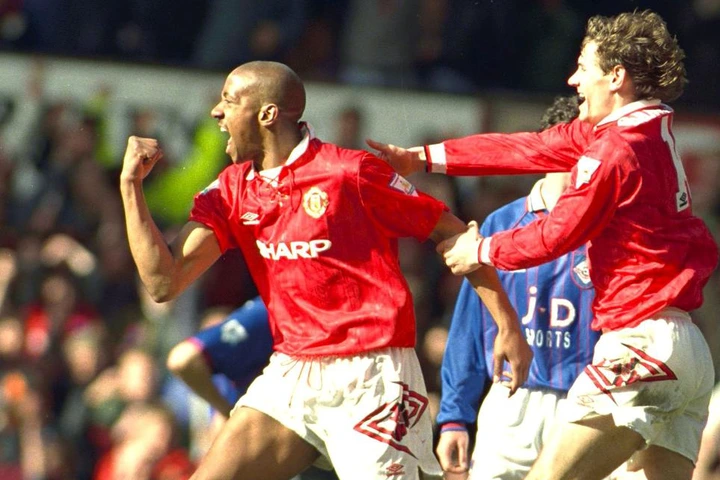 Dion scored the only goal in the United's first premier league victories.
Dion was sent off in consecutive games against Sunderland and Blackburn Rovers in early 1997, and he wasn't back before 22 February.
Manchester United will undoubtedly miss Casemiro when the domestic season resumes and as he serves the remainder of his domestic suspension.