Ex-Presidential Candidate, Kwankwaso Pays A Condolence Visit To Late Sani Abacha's Family (Photos)
The NNPP National Leader His Excellency Senator Rabiu Musa Kwankwaso, PhD, FNSE paid a condolence visit today, to the family of late Gen Sani Abatcha over the loss of their son Abdullahi Sani Abatcha. He was received by the former first lady Mrs Maryam Abacha. May Allah forgive him and grant him Jannah, Ameen.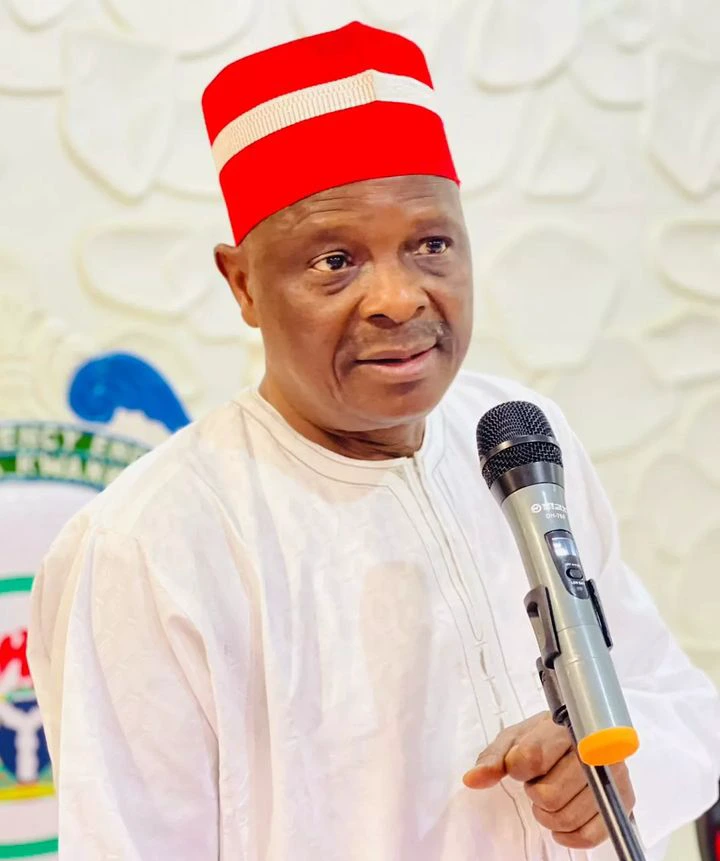 The pictures from the visit were posted on the official campaign page of the former Presidential Candidate, Senator Rabi'u Musa Kwankwaso on Instagram. Below is the screenshot evidence of the post.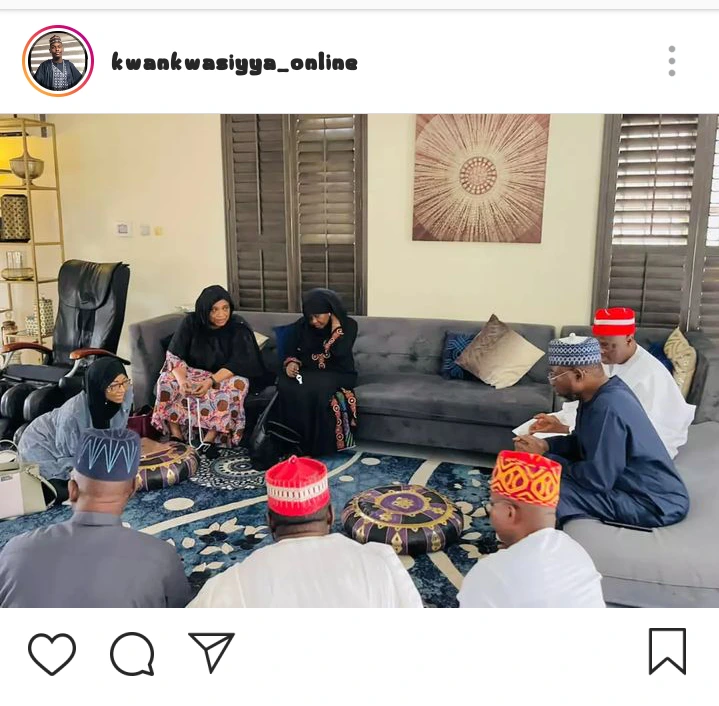 Credit: Kwankwasiyya/ Instagram.
Here are some of the pictures of Senator Rabi'u Musa Kwankwaso and the wife of the late son of the former head of state, Sani Abacha below.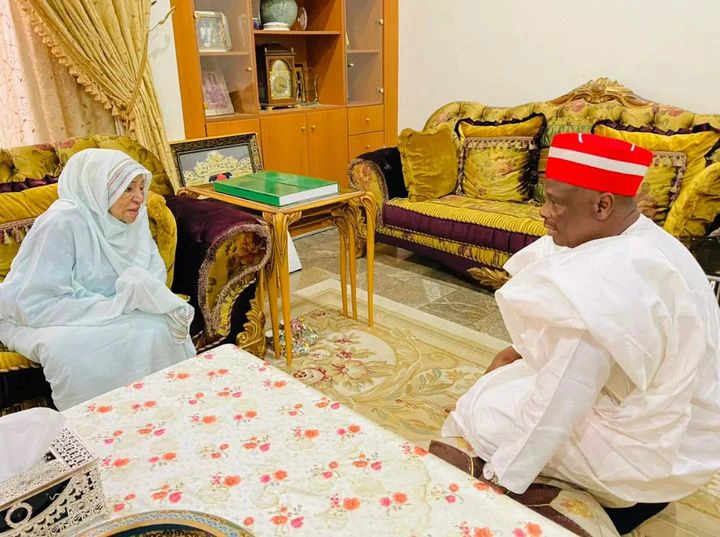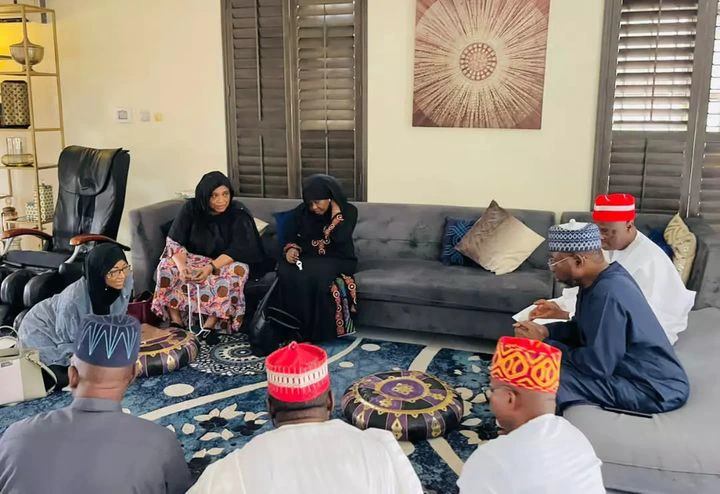 Actually, after the general election of 2023, the NNPP National Leader, Kwankwaso have been visiting different places across the country in order to thank his people who showed their untiring support to him during the 2023 presidential election despite the fact that he lose the Election.