According to Chief Ulasi who appeared in an interview on AIT this morning, th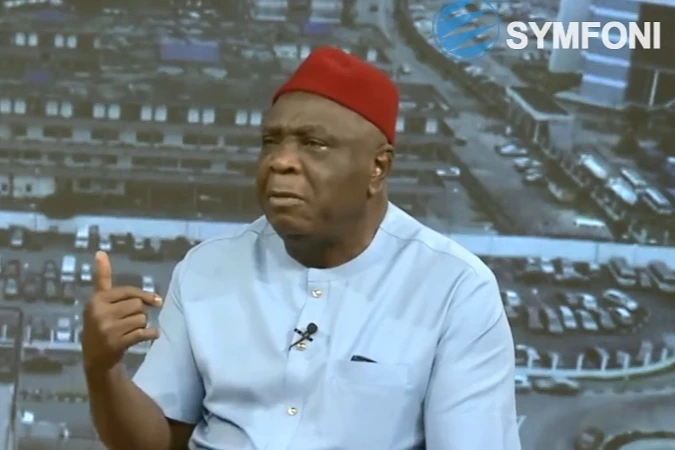 e Igbos has always been a target of hate speech both in the Northern and South Western part of the country in the last few years and the DSS did not act on these, neither did the state or federal government.
In his own words as seen on AIT this morning…
"On this station some two, three years ago I mentioned something, that we are gradually turning into Afghanistan. I think we are worse than Afghanistan today. All the television stations, radios, there is no day you don't see 300-400 people killed. It's not something beautiful to hear. All manner of people are dying and nobody appears to be concerned. I want to say something, it didn't start today. About 4,5 years ago, a group of Northerners had the temerity of purpose under this government to ask Igbos to leave the north and have us a date. Till today, this government did not day anything about it."
"In 2015, Igbos in Lagos voted for a Yoruba man but not to the liking of an Oba of Lagos and the Oba of Lagos had the temerity of purpose to say he will drown the Igbos in the Lagoon. As I speak, neither the Lagos state government or the federal government of Nigeria have made any comments about this. And when I saw the DSS warning people about hate speech and all that a few days ago, I wonder where they've been all those years ago."
Watch the full video below.