Buhari And The CJN Should Not Hold Tinubu's Inauguration; It's Unconstitutional – Datti Claims
The Labour Party's (LP) vice-presidential candidate Datti Baba-Ahmed has questioned the validity of Bola Tinubu's inauguration as president on May 29 in response to the results of the presidential election on February 25.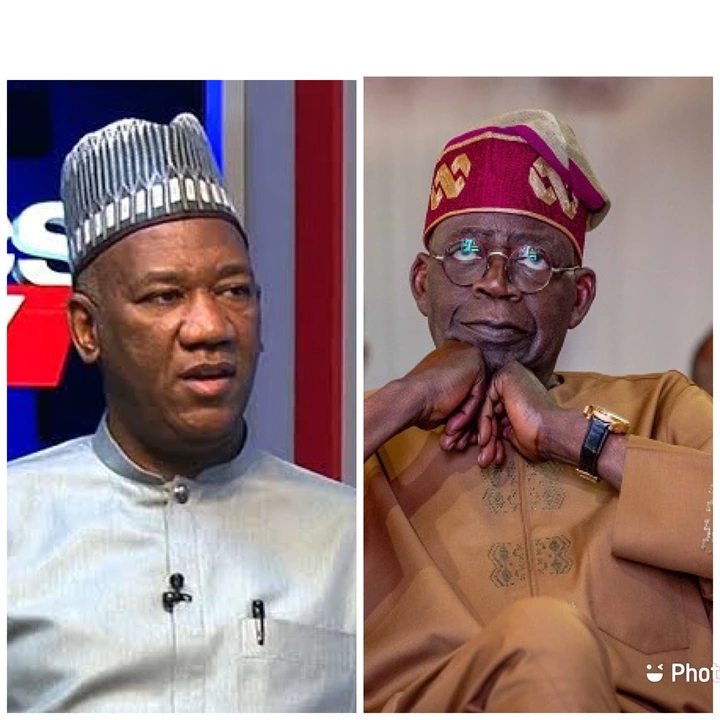 On Wednesday (yesterday), Baba-Ahmed made this declaration during a live broadcast on Politics Today
on Channels Television. In his remarks on the program, he contended that the APC had not met the conditions set down in Section 134(2)(a) and (b) of the Constitution for the election of the President.
According to the provisions of the cited section, he stated in his justification that the legitimate winner is the one who "has the highest number of votes cast at the election" and "has not less than one-quarter of the votes cast at the election each of at least two-thirds of all the States in the Federation and the Federal Capital Territory, Abuja."
He therefore addressed President Muhammadu Buhari and Justice Olukayode Ariwoola, the Chief Justice of Nigeria (CJN), while he was still speaking. The LP vice-presidential candidate argued that Tinubu's inauguration would be unlawful if it went forward.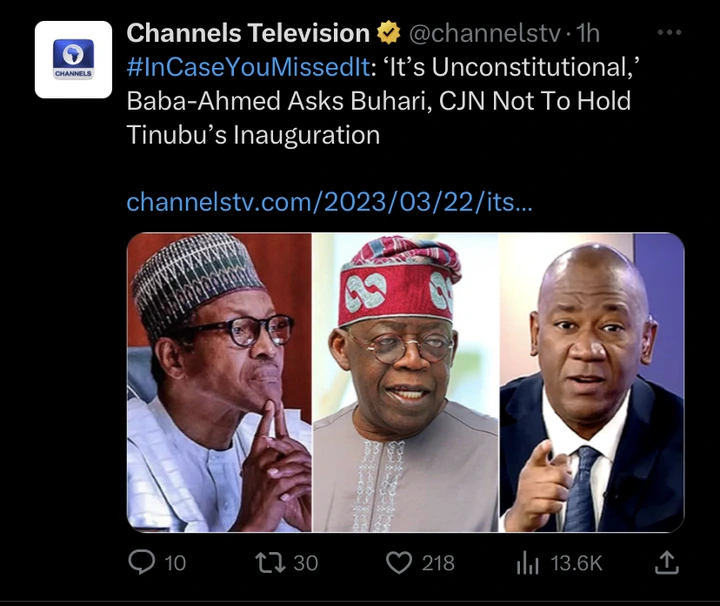 In his words, he said, "Mr President, do not hold that inauguration. CJN, Your Lordship, do not partake in unconstitutionality."