Breaking: INEC Used BVAS And IReV To Manipulate And Switch Election Results In Tinubu's Favour – Atiku Alleges
Atiku Abubakar, a candidate for the Peoples Democratic Party (PDP), has accused the Independent National Electoral Commission (INEC) of installing a third-party device to intercept and alter the results of the presidential election that took place on February 25 in favor of the incumbent All Progressives Congress (APC) and Bola Tinubu, that party's candidate.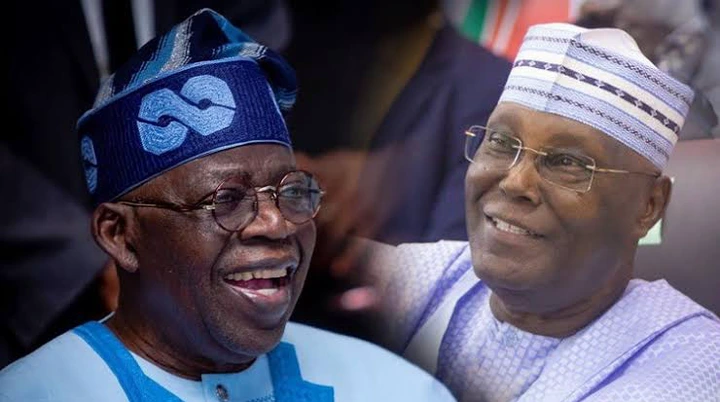 The assertion was made by Atiku in a 66-page appeal that he submitted to the Court of Appeal in Abuja's Presidential Election Petition Court, or PEPC.
He also claimed that INEC had replaced its in-house ICT specialist, Mr. Chidi Nwafor, before the election with an IT consultant who assisted INEC in installing the third-party mechanism.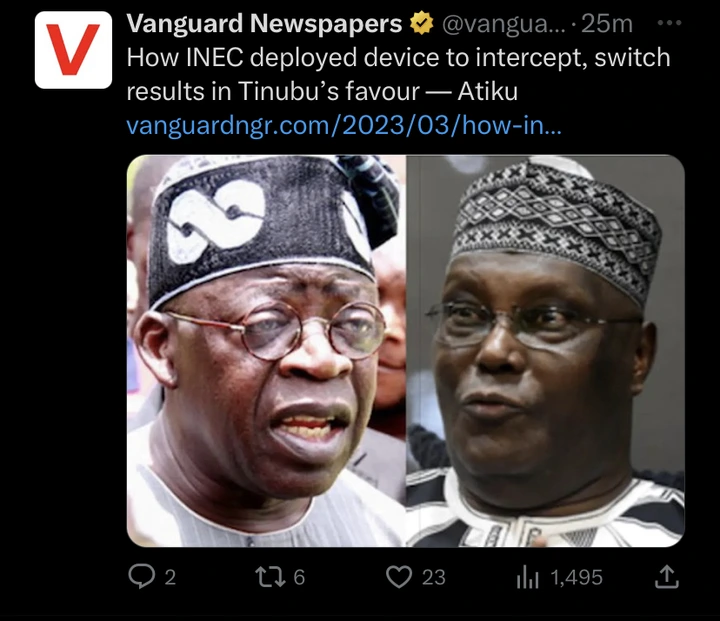 Atiku claims that the aforementioned IT consultant, Mr. Suleiman Farouk, made sure that the Device Management System (DMS), which served as an intermediary between the IRev Portal and the Bimodal Voter Accreditation System (BVAS), was in place.
He testified before the court that Mr. Farouk, INEC's IT security consultant, was able to remotely manage, watch, and filter data being communicated from the BVAS devices to the electronic collation system and the IRev platform thanks to the DMS software.
Below is everything Atiku said in the petition: