Bode George: Bayo Onanuga Has No Basis To Warn Any Tribe To Stay Away From Lagos Politics.
Amid the ongoing uproar that has greeted the controversial statement released by the spokesperson of the All Progressive Congress (APC), Bayo Onanuga accusing the Igbos of interfering in Lagos State politics, the former National Chairman of the People's Democratic Party (PDP), Chief Bode George has pointed out that Bayo Onanuga has no basis to warn any tribe to stay away from Lagos politics.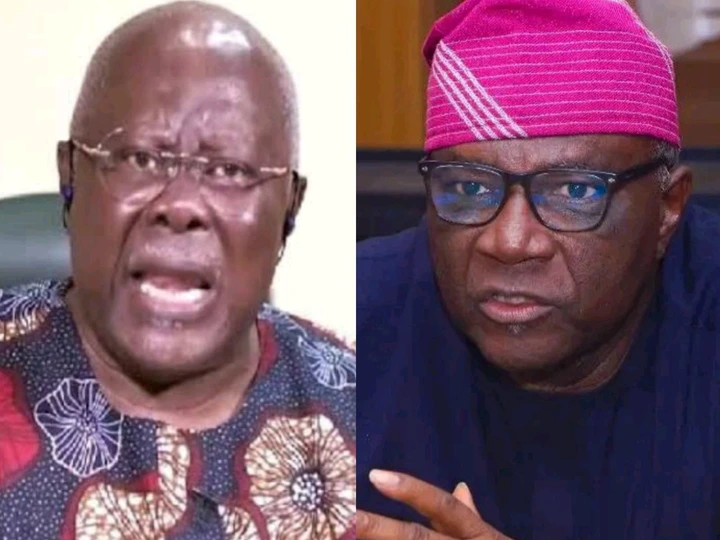 While speaking during an exclusive interview with Vanguard correspondent a few hours ago, Bode George substantiated the fact that Bayo Onanuga is not from Lagos state. He argued that the statement by APC spokesperson is an incitement by a tribe against another tribe. He demanded that the International Criminal Court arrest him.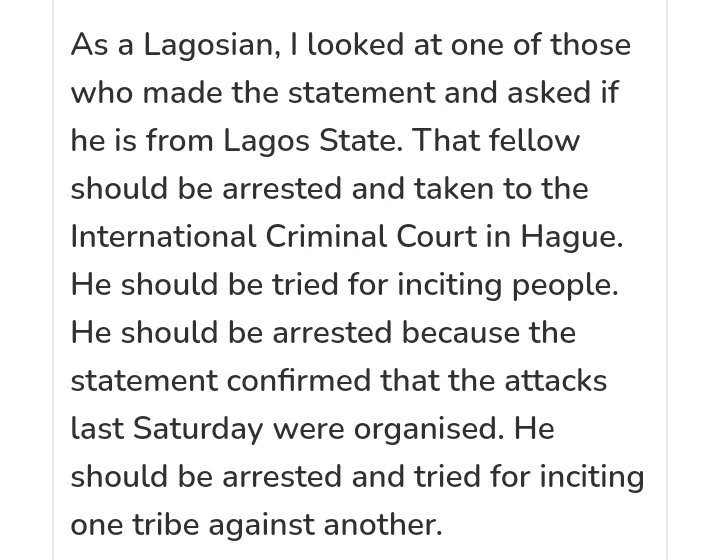 Source: Vanguard News Online
Speaking further, Chief Bode George said that Bayo Onanuga's statement complements the attacks on Saturday's governorship election. In his words, 'what played out in the Lagos governorship election is not Lagos state's culture'. If you remember Bayo Onanuga tweeted on the 18th of March that the Igbos should stay away from Lagos politics. He also tweeted that he would not apologize to the region.
Quoting the exact statement released by Chief Bode George, he said, "It was the most disgusting and senseless statement I have ever heard. As a Lagosian, I looked at the one who made the statement and asked if he is from Lagos state. That fellow should be arrested and taken to the International Criminal Court in The Hague. He should be tried for inciting people. He should be incarcerated because the statement confirmed that the attacks last Saturday were organized. He should be arrested and tried for inciting one tribe against another."