I Am Excited By The Loss Of Tambuwal, He Betrayed Tinubu And Wike & This Is His Payback Time -Fayose
Betrayed Tinubu And Wike
Former Ekiti State Governor, Ayodele Fayose has revealed that he is excited by the loss of Governor Tambuwal's candidate in Sokoto State as this is his payback time for betraying the President-elect, Bola Tinubu in 2015 and also betraying Rivers Governor, Nyesom Wike in 2019.
According to the Nation Nigeria,The PDP chieftain in a video posted online while reacting to the victory of Ahmed Aliyu Sokoto of the APC who won the Sokoto State Governorship polls by defeating Tambuwal's candidate, Saidu Umar of the PDP appreciates the people of Sokoto State for voting against the candidate of Tambuwal in the state.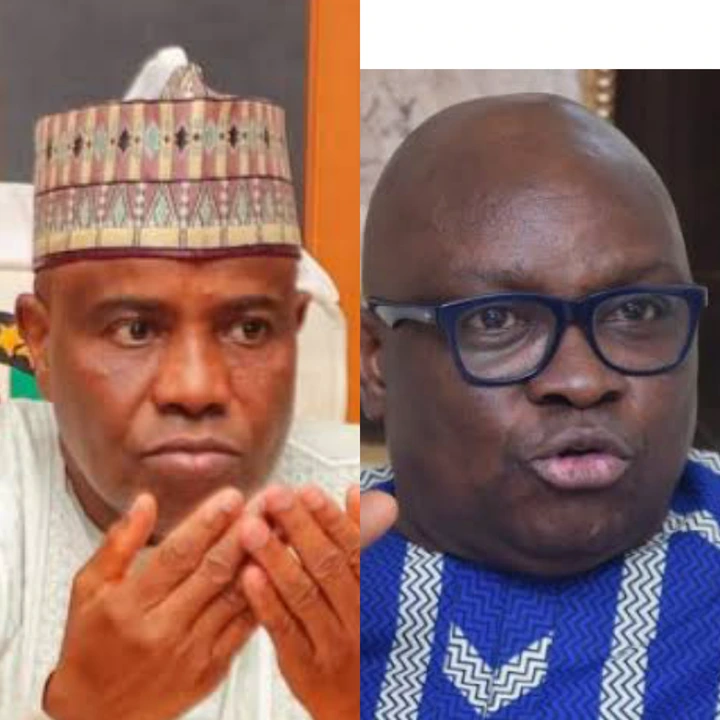 Fayose alleged that Aminu Tambuwal lost the election to the opposition because in 2015, he betrayed Bola Tinubu in the APC and also when he came back to the PDP, he betrayed Nyesom Wike who sponsored him in 2019. He thereby revealed that the downfall of Tambuwal is because of his betrayal attitude and the Sokoto gubernatorial election is his punishment. Fayose also begged the people of Sokoto to vote against Tambuwal in the rerun of the senatorial election in the state.
He said, "I am so excited by the loss of Governor Tambuwal's candidate in Sokoto. You see when a man is , there is a payback time. Tambuwal betrayed his party in 2015 and he ran back. He betrayed Asiwaju that he went to meet in APC, he betrayed Wike that sponsored him in 2019. This is his payback time and I appreciate the people of Sokoto for voting against Tambuwal and I enjoin you again to vote against him in the Senatorial rerun. It is time to pop Champagne, Tambuwal is gone".