Are You Still Taking Pap? See What It Does To Your Body Each Time You Take It
Maize (corn) pap, also called akamu, ogi, koko, and eko in Nigeria, is a fermented cereal pudding. It has been around for decades, but many Nigerians still consume this incredibly low-calorie delicacy.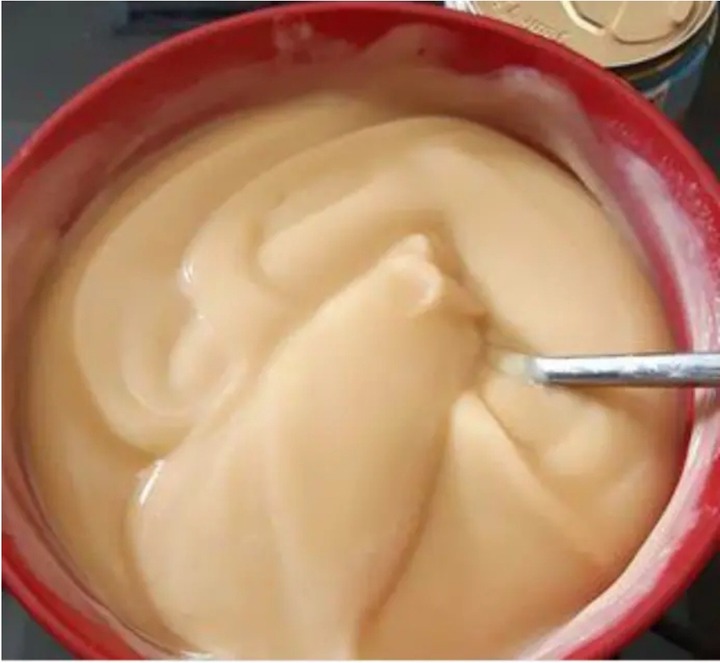 Carbohydrate, vitamins (A, B5, B3, B1, riboflavin, C), folic acid, potassium, chromium, selenium, zinc, phosphorus, and magnesium were all identified in high concentrations in a 2018 study on pap's nutritional makeup. It was also rich in all of the essential amino acids, including tryptophan, phenylalanine, isoleucine, leucine, lysine, and valine. In one serving, pap contains 152 calories.
And now I'm aware that many people still eat a dish called Pap every day. In this piece, I'll explain what taking pap does to your body on a regular basis.
There Are Numerous Positive Health Effects From Consuming Pap (Akamu).
Inhibits Heart Rate and Controls Blood Pressure
Pap is great for persons with high blood pressure, those who wish to maintain stable blood pressure, and those who want to prevent the development of hypertension because of its high potassium content and low salt level.
Potassium-rich foods, such as pap, have numerous health benefits, including reducing the negative effects of sodium on the body and alleviating pain in the walls of blood vessels.
Reduces Bad Cholesterol (LDL)
Low-density lipoprotein (LDL) and high-density lipoprotein (HDL) are the two main types of cholesterol in the human body. Since high levels of LDL cause plaque to build on the arterial walls, restricting blood flow, this type of cholesterol is also known as "poor" cholesterol. It can also put an unnecessary burden on the heart, which increases the risk of hypertension, stroke, and heart attack.
Positively, pap has a fair amount of chromium, zinc, magnesium, and other active components that reduce the amount of "bad" LDLs in the body.
Chromium is discovered to be important in reducing LDL cholesterol and preventing the development of atherosclerotic plaques in pap. Additionally, this mineral has been related to better blood sugar levels, decreased risk of type 1 and type 2 diabetes, decreased depression, higher vitality, and enhanced regeneration. The LDL cholesterol in your body can be reduced by eating pap because of the high levels of zinc and magnesium it contains.
However, there are a number of things you can do to improve your cholesterol profiles, including cutting back on trans fats, reducing your sugar intake, cutting down on your smoking, and increasing your daily physical activity [exercise]. The low-cholesterol Nigerian diet is ideal.
Benefits for nursing mothers are tremendous.
Why is pap such a common staple in nursing mothers' diets?
In addition to its high water content, Pap also includes a number of additional components that help nursing moms produce enough milk. In addition to being an easily digested food that is kind to the digestive system, it also aids in strength recovery after illness.
The Fourth: A Powerful Energy Source
Pap is high in carbs, which are essential for maintaining optimal bodily function and providing constant, stable energy. Pap, like other carbohydrate-rich foods, not only gives you the energy you need, but it also helps you think more clearly and burn fat more efficiently.
Simple to absorb, number five
Foods like Pap are plentiful because they are simple to digest. Increasing your urination rate helps your body get rid of toxins and poisons more rapidly. The digestive system benefits from eating food that is easy to digest because it is less taxing on the body, which is especially helpful for those who are sick or recuperating from illness.
In addition to these benefits, readily digestible foods like pap can be welcomed by those who suffer from digestive diseases like IBS, IBD, or a sensitive stomach because of the gentle effect they have on the digestive system.
Sixth, it helps the kidneys out a lot.
The kidneys are a crucial part of the human body, thus any problems they have to deal with are of paramount importance. Uric acid, urea, pollutants, trash, and other harmful elements can all damage the kidneys.
The good news is that consuming pap can eliminate these toxins because it aids in the excretion of toxic pollutants in the urine. Apparently, increased urination is a side effect of drinking pap.
7 Helps pregnant women stay healthy and reduces the likelihood of birth abnormalities in the brain and spinal cord.
Folic acid is crucial for pregnant women to have a healthy baby. Low birth weight and even neural tube abnormalities have been linked to folic acid deficiencies.
Since Pap is rich in folic acid, it is a healthy and appropriate diet for pregnant women. What a great surprise it is to realize that the same pap also promotes the production of breast milk after childbirth!
Eight, infants and toddlers can benefit from consuming akane.
In Nigeria, Pap is considered a healthy option for kids' meals. It's a common first food for babies in Nigeria. It is relatively inexpensive, easy to make, and digest, and yet it provides a wealth of essential nutrients for developing youngsters.
The ideal baby pap is brown. Important for newborns' growth and development are the proteins, vitamins, and minerals included in the carbohydrates, millet, and guinea corn that make up brown pap.
As a result,
Contrary to popular belief, Pap is not a "normal" dish. However, it is packed with numerous health benefits, including as a lower risk of hypertension, enhanced digestion, enough breast milk production, and better renal health.