'Any Movement Not Guided by National Interest is a Threat to Security of Nigerians' – Nwabufo
Nigerian writer and journalist, Federick Nwabufo, has expressed his dismay at the pro-Peter Obi political movement known as 'Obidients'. He accused the group of violently attacking its opposition by describing it as 'punitive expedition.'
Mr Nwabufo added that the political movement should have turned into a pressure group post-election instead continuing with its attacks on those who oppose them. He warned that any group that is not motivated by national interest pose a threat to national security.
He tweeted: "I had expected the Obidient movement to abandon its punitive expedition after the elections and evolve into an ideological pressure group. But no, it persists in its deleterious methods. Any movement not guided by national interest is a threat to the security of all Nigerians."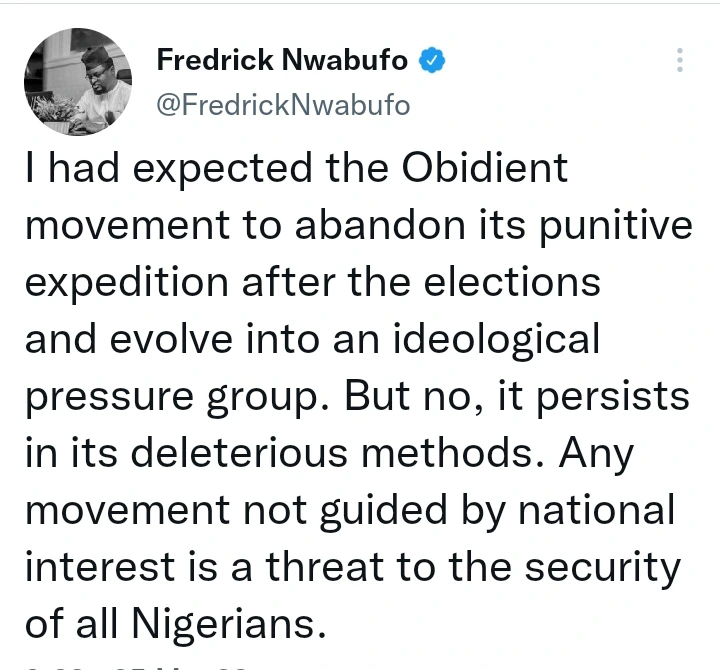 Meanwhile, the Labour Party presidential candidate Peter Obi has disassociated himself from all forms of violence perpetrated by his alleged supporters. He also warned his supporters from engaging in protests at court residence, assuring them he will reclaim his mandate in through legal proceedings.