An Igbo Man Is Helping Nigerians In Sudan & You Tell Me Ndi Igbo Don't Believe In One Nigeria -Bwala
A few hours ago, while sharing via his official Twitter page, a well known Nigerian politician, PDP chieftain, spokesperson for the Peoples Democratic Party, PDP, Presidential campaign council, Daniel Hassan Bwala, has reacted to the ongoing war in Sudan which has trapped several Nigerians. Continue Reading>>>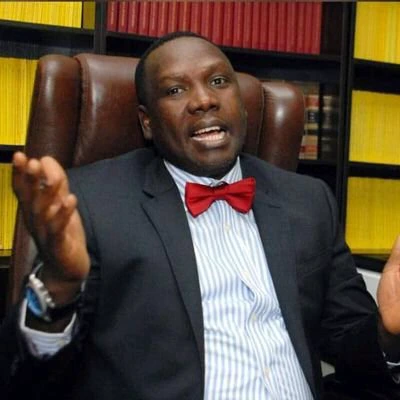 It was reported that genocide broke out in Sudan, and since it started, some Nigerians were trapped in the crisis due to failure of the Nigerian government to swiftly rescue them from the crisis. Even though, some of them have been rescued already. Continue Reading>>>
Based on these notes, Daniel Hassan Bwala alleged that following the crisis in Sudan, which has left many Nigerians trapped in the country, a private citizen, who happens to be an Igbo man is doing his best to help Nigerians evacuate from the county, but many still believe that the Igbo don't believe in one Nigeria.
Speaking further, Daniel Bwala called on those governors who claimed they love Nigerians during the Naira swap policy to rescue those trapped in Sudan. Continue Reading>>>
According to his words, Bwala said, "Where are the governors who claimed they cared for Nigerians over the Naira policy? Nigerians in Sudan are trapped in a war zone. A private citizen, an Igbo man by the name Allen Onyeama is heroically helping immensely and you tell me Ndi Igbo don't believe in one Nigeria?".
See tweet below…..