Aminu Tambuwal wins polling unit with wide margin
In Sokoto state, the Peoples Democratic Party (PDP) won the polling unit of Governor Aminu Tambuwal in the gubernatorial election. The governor cast his vote at PU 033, GG Day Tambuwal, Tambuwal LGA. The PDP garnered 294 votes, while the All Progressives Congress (APC) received 71 votes in the governorship election at the polling unit. In the state assembly election, the PDP got 291 votes, and the APC received 75 votes.
The governor expressed his optimism that the PDP's governorship candidate, Saidu Umar, will emerge victorious, noting that the election was secure, free of rancour, and generally transparent. He commended the Independent National Electoral Commission (INEC) for the improvement in the electoral process compared to the Presidential and National Assembly elections held on Feb. 25.
The governor's victory at his polling unit is a significant boost for the PDP's chances of winning the governorship election in Sokoto state. The state has been a stronghold of the PDP since the return of democratic rule in 1999, and the party is hoping to retain power in the state.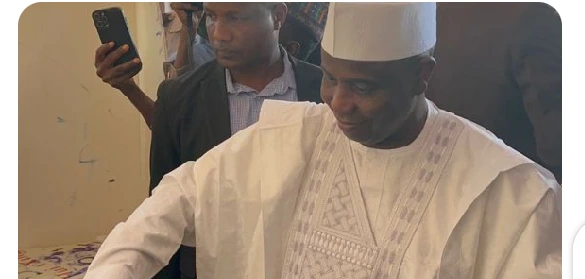 The governor's confidence in the electoral process and the INEC's promise of an all-inclusive election across the country is a positive sign for Nigeria's democracy. The 2019 general elections have been marred by allegations of rigging, violence, and vote-buying, leading to widespread criticism of the electoral process. The governor's commendation of the INEC's efforts is a welcome development, and it shows that the electoral body's efforts to improve the process are yielding results.
The PDP's victory in the governorship and state assembly elections in Sokoto state is a testament to the party's popularity and grassroots support in the state. The PDP has been in power in the state since 2007, and the party's policies and programs have endeared it to the people of the state.
The APC's defeat in the governorship and state assembly elections in Sokoto state is a setback for the party, which has been striving to expand its influence in the northwest region of the country. The APC won the presidency and several state governorship elections in the region in 2015, but the PDP's continued dominance in Sokoto state and other states in the region indicates that the APC's hold on the region may be weakening.