After Losing, I Decided Not To Go To Court Because I Come From A Muslim Community — Abdullahi
A former National Publicity Secretary of the All Progressives Congress (APC), Mallam Bolaji Abdullahi is certainly a man who has climbed the highest ladder of success by building himself into a marketable political brand. Continue Reading>>>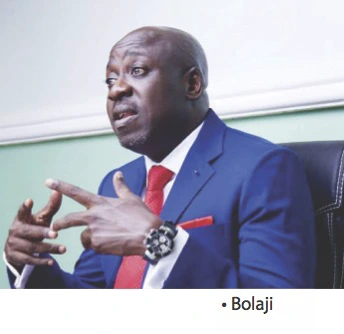 Speaking with the Sunday Sun in Abuja, the former Minister of Sports and Youth Development did a post-mortem on the just concluded 2023 general election and explained why he lost the senatorial bid and what factors affected his party, the Peoples Democratic Party. (PDP) lost the presidential election, and the monumental Independent National Electoral Commission (INEC) failed Nigerians.
Abdullahi also set the agenda for the next president, Bola Tinubu, to reap the benefits of the APC Muslim-Muslim joint ticket for Nigerians, claiming that the APC Muslim-Muslim ticket was used as shock therapy. against this phobia. Continue Reading>>>
He expressed shock and disappointment over the post-election leadership crisis rocking the APC.
He also urged that the South-South or South-South should produce a Senate President for the 10th National Assembly. Does that mean you decided not to go to court and congratulated your opponent?
After losing, I decided not to go to court because I come from a Muslim community, and I really don't think it has any value. I don't think it is necessary to go to court because when such things happen, as a Muslim, you understand that this is what God wants. If God wanted me to be a senator now, I wouldn't have to sue. I don't think so. I'm a devout Muslim, and I don't think I have to. You asked if I congratulated him; I say no, I did not. I don't think it should because I don't think he won the election. Honestly, I don't think you can steal from me and expect me to congratulate you. However, I have no grudge against him. I wish him no harm. I wish him luck. I pray and hope that he can serve our people as they deserve to be served. but he doesn't need my congratulations. So I don't give it to him.