A Man Who Transformed Into A Woman Shared His Photo Of 5 Years Back Which Left People Talking
A photo of a man who underwent an unbelievable transformation to become a woman surfaced on social media and left people talking on the comments section.
The woman on the right side of the picture was allegedly born a man, and on the left side of the picture, she may be seen five years ago dressed as an Inkabi.
Tweeps continued to the comments section in shock and compared the two pictures.
An individual by the user name of" GirlOfNow🌺
@ Tholang_Motsumi " felt the need to share this sight with the people on social media.
And captioned it " Me at 5 Versus me Today "
Grabbing the attention of the masses at once and so far managed to obtain a seazable amount of 1,108 retweets , 423 Qoute tweets and a whopping 14.6K likes.
https://twitter.com/krugersville/status/1585223839524753413?s=20&t=0gYwJbEg0S1k17Ai5MDgKg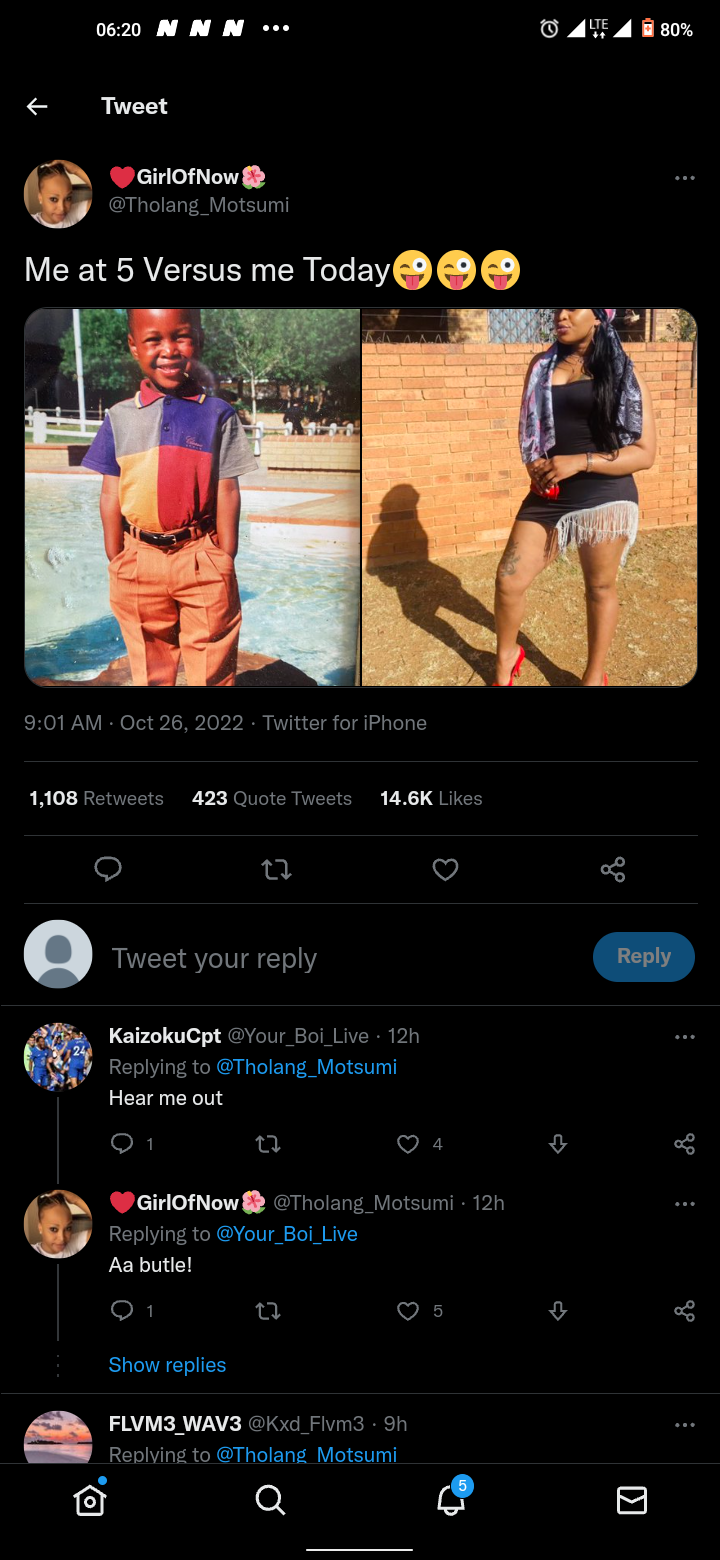 Cover image :