Man Proposes To Fiance With Big Money Cake Of 5 & 10 Naira Notes : Man gets romantic as he proposes to his girlfriend with a gigantic money cake made up of five and ten naira notes.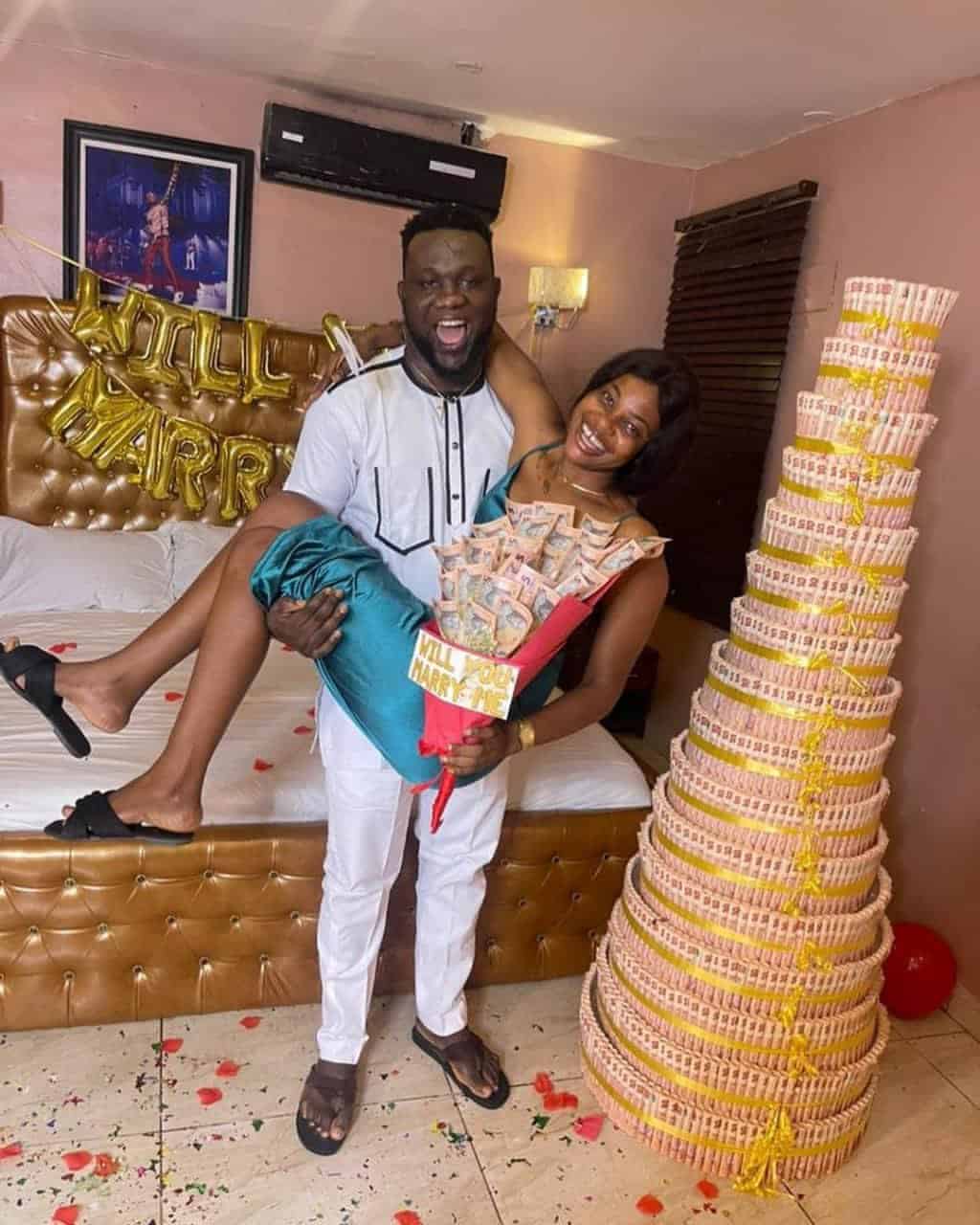 In viral pictures spotted online, the man had decided to pop the
3-word question
with the little money he had.
Although the money doesn't seem to be much, the lady was seen all smiles and excited over her engagement as well as the monetary gift.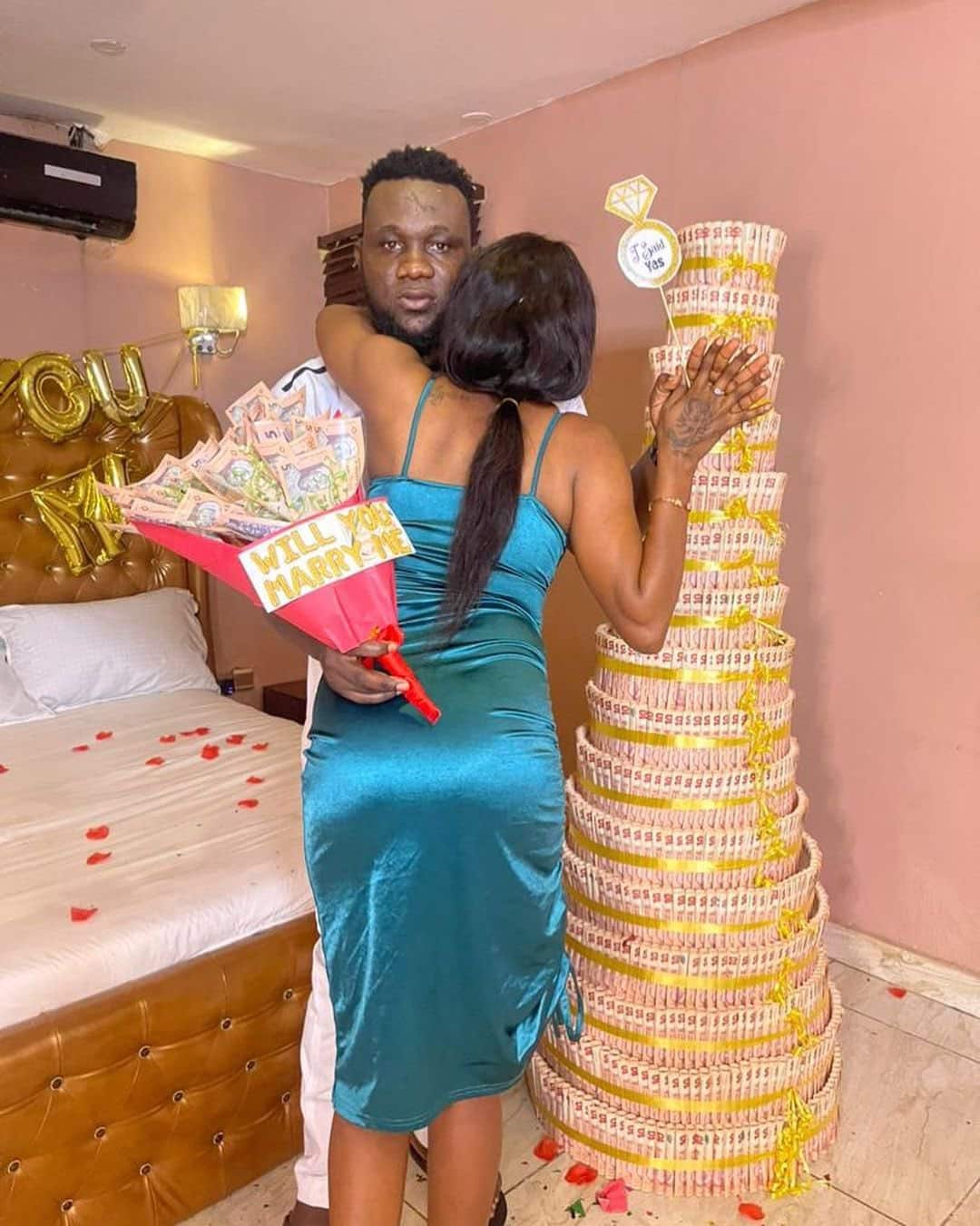 Wads of 5 naira notes were also seen wrapped in the form of a bouquet which the man offered to his
fiancée
.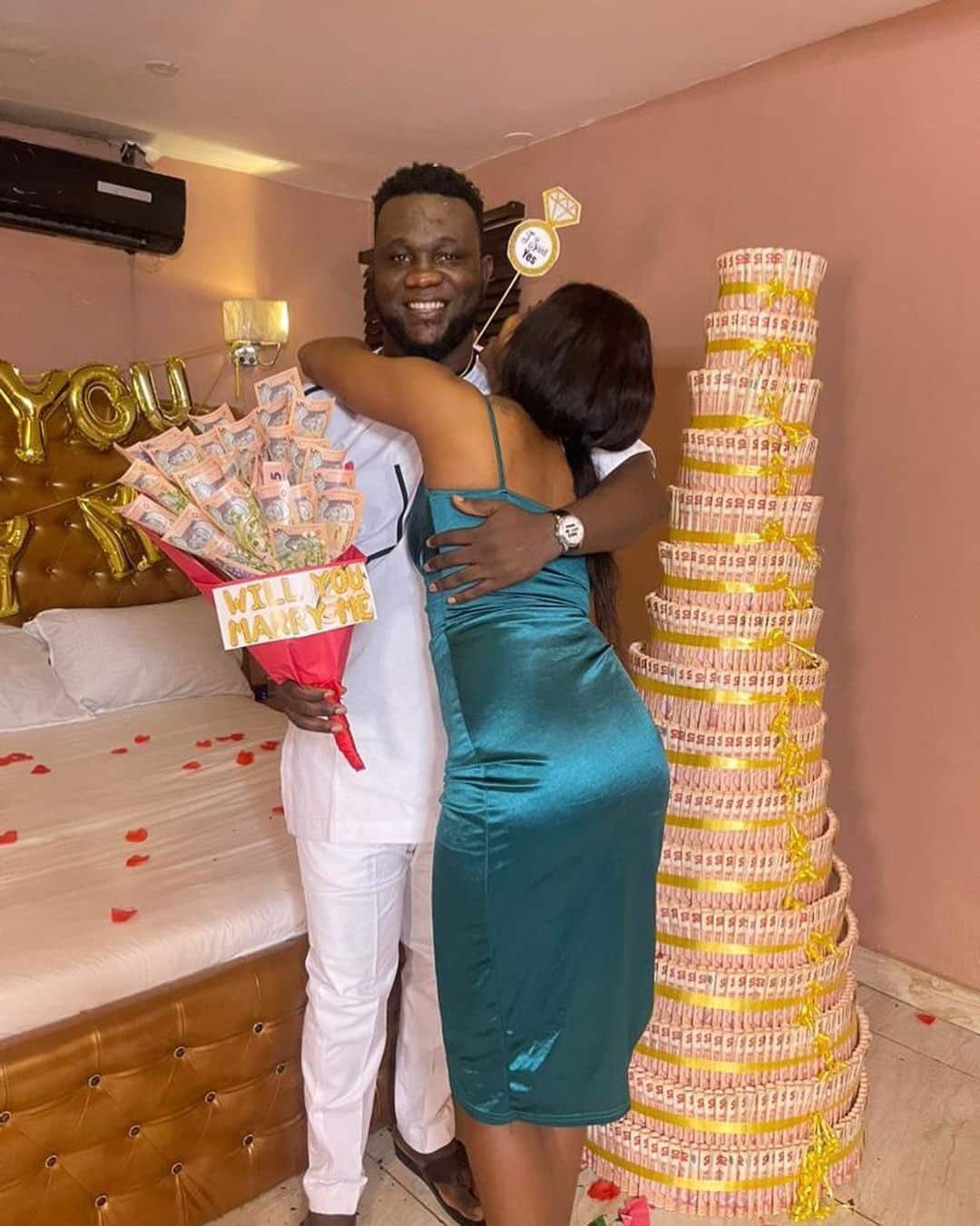 The two love birds could be seen in a tight embrace after she had accepted his marriage proposal.